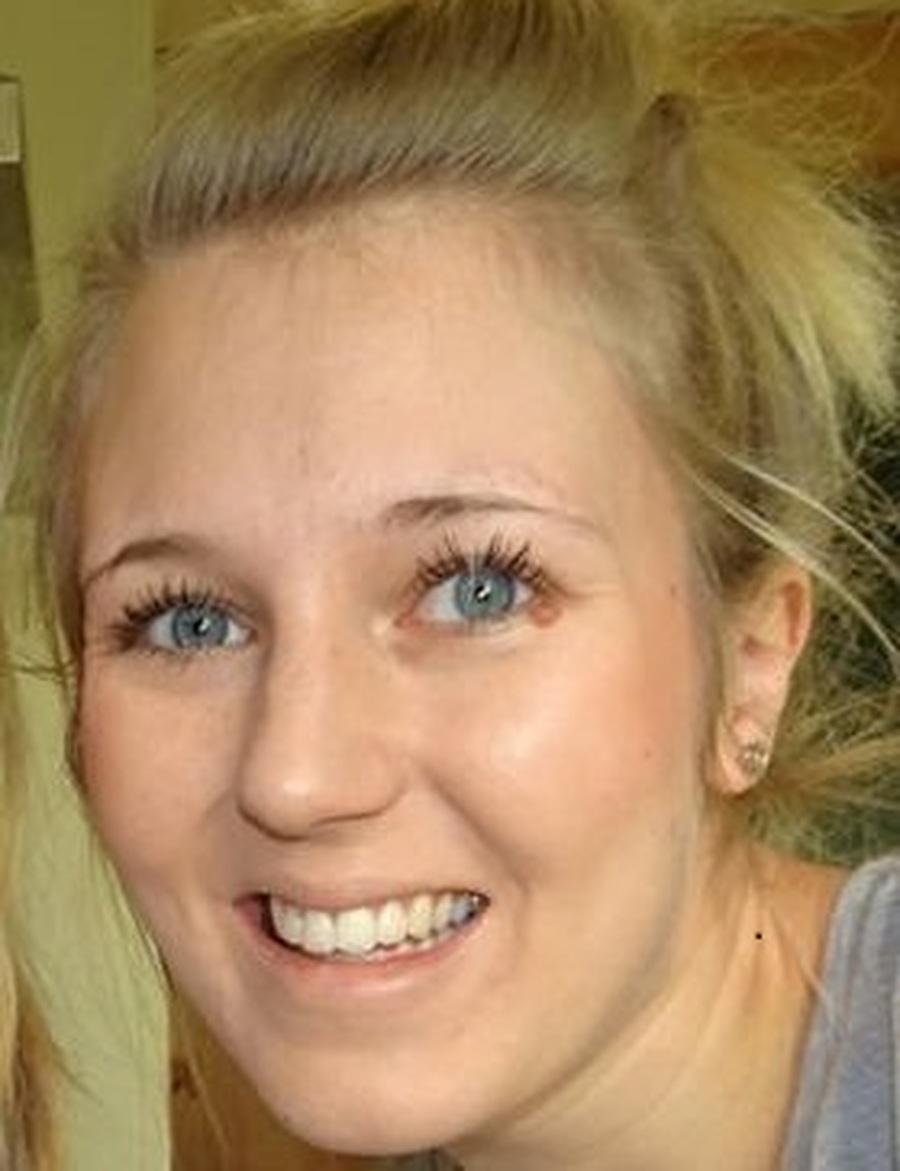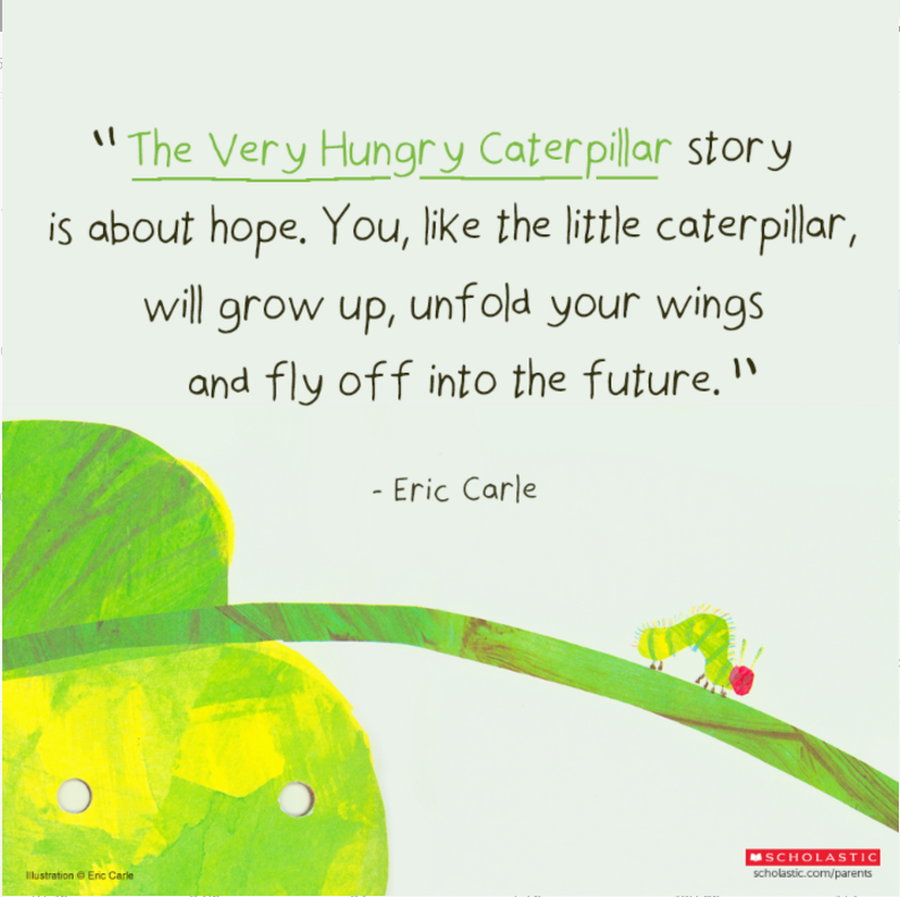 Welcome to Eric Carle class page. In Foundation Stage One we follow the Early Years Foundation Stage curriculum, focusing on the three prime areas:
Personal, Social and Emotional development.

Communication and Language.

Physical development.
We learn through a range of adult planned activities, adult led play and child initiated play, accessing the continuous provision available both in the indoor and outdoor learning environment. A calm and caring environment is what we aim to provide focusing on building positive relationships, resilience and independence.
This year we are enjoying reading and retelling some of Eric Carle's stories in class. Our favourite stories include 'The Very Hungry Caterpillar', 'Brown Bear Brown Bear what do you see?' and 'The Very Busy Spider'.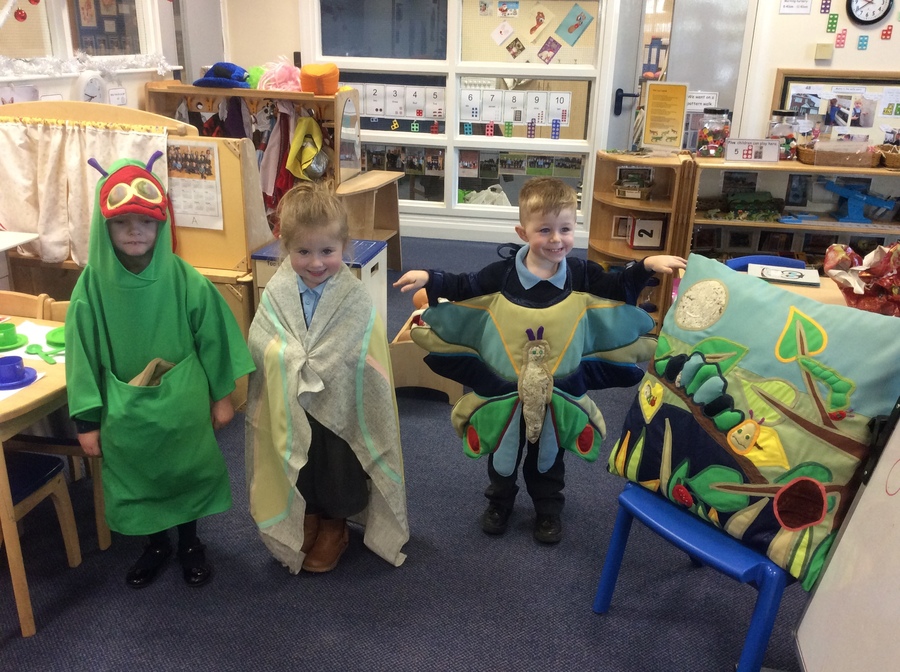 Easter egg competition
We had some EGGcellent Easter eggs brought in today! Every single egg was special and wonderful.
Thank you for your hard work this weekend.
Number Rods
This week we are being introduced to the number rods. After discussing what we noticed about the different rods e.g. colour and size, we made patterns and pictures on the table using them.
"This ones a cube" said Ruben holding up the number one rod.
"This orange one looks like a carrot stick" explained George.
"You have to put it flat so it doesn't fall down" noticed Harry.
"This is dark green" said Millie.
"I need four blocks of squares and it makes a Numicon four" said Emily W as she placed four number 1 rods together.
Making a rainbow
Today we had a special delivery of rainbow seeds in nursery.
We placed the seeds onto a plate, in the shape of a circle. Then we poured warm water onto the seeds and watched a rainbow appear before our eyes! It was magical. We then sang the rainbow song together.
Ocean in a bottle
We started science week by making an ocean in a bottle. It was fascinating to observe how the materials mixed and reacted with each other when adding them into our bottle.
To make an ocean in a bottle we used:
Vegetable oil

Water

Food colouring

Sand

Glitter
Rainy day
Today was a rainy day, we found puddles in our playground and we had to jump in them!
We also got the paints out and painted pictures on the playground floor. Some children practised their number formation.
Happy Mother's Day 2018
Happy Mother's Day everybody, hope you are having a wonderful day.
Fred the Ted
This week Fred the Ted has been staying at Harry's house. Harry took Fred shopping for new clothes and some food. Harry put Fred into a basket and pulled him around the shops, Fred had so much fun!
Thank you for Harry looking after Fred.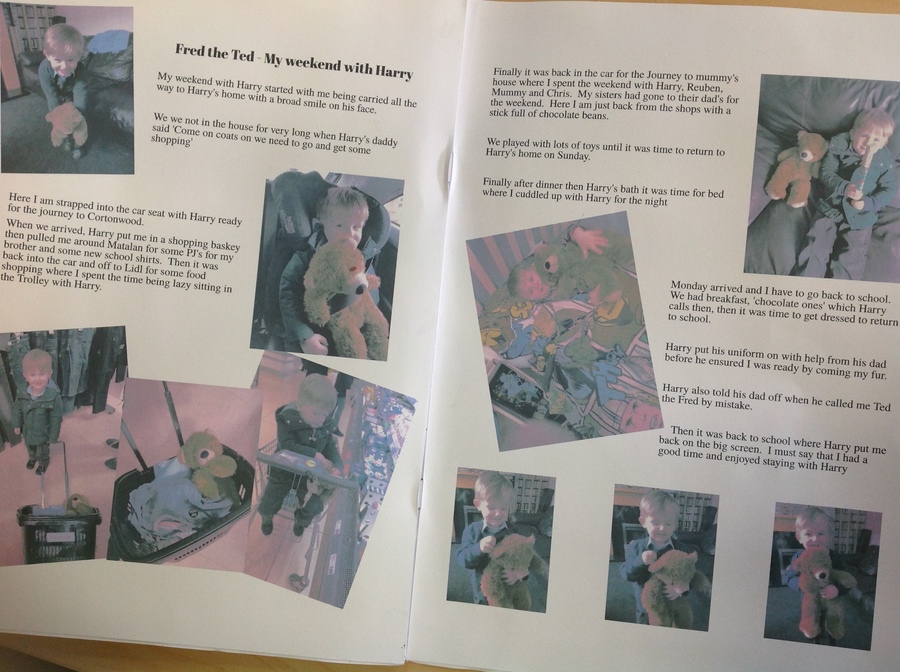 Tabby McTat
As Arran missed our day when we decorated a potato, he decided to decorate his own at home. Arran brought his masterpiece in to nursery to share with his peers. Arran decorated his potato as Tabby McTat.
Great work Arran!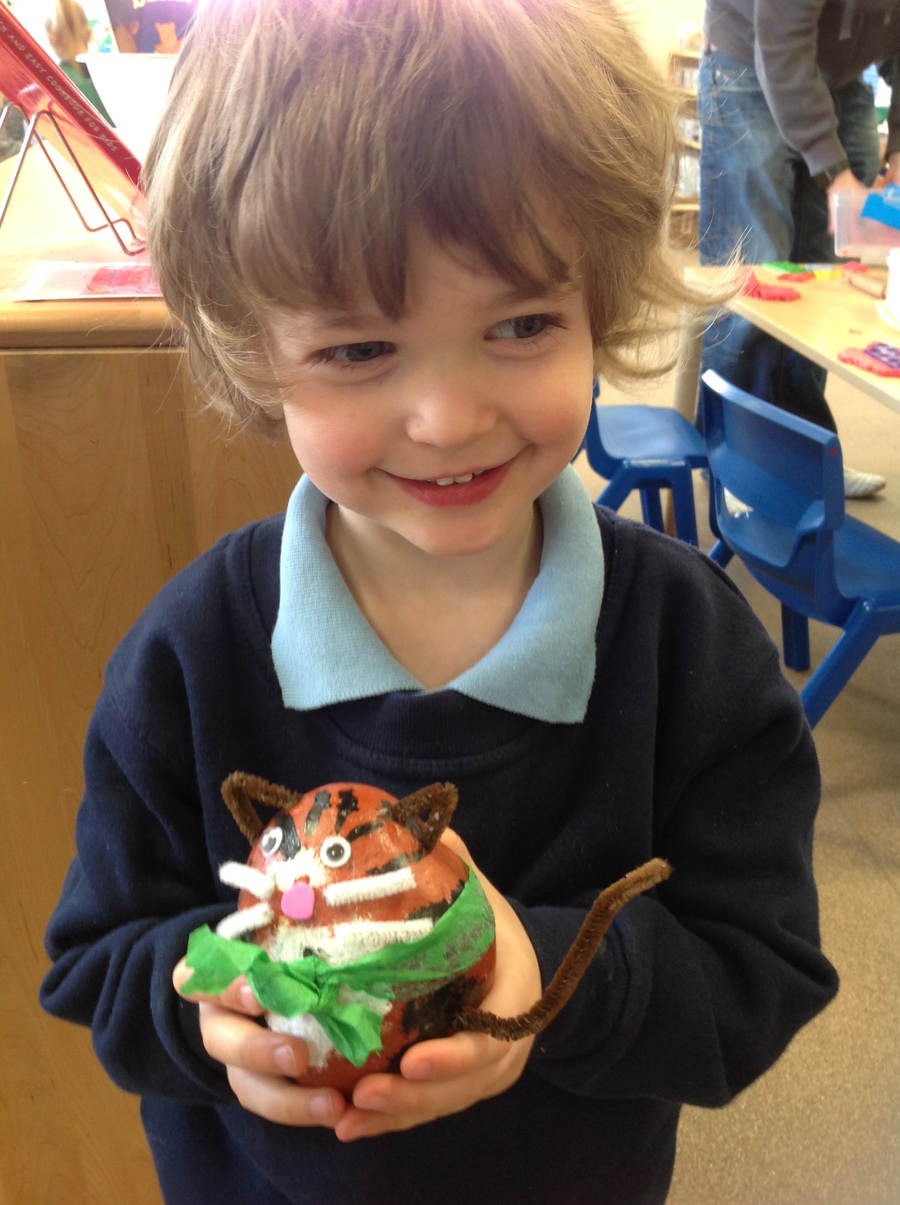 World Book Day pt.2
Continuing our World Book Day celebrations, today we had fun decorating a potato as our favourite book character!
World Book Day 2018
Today in nursery we celebrated World Book Day by coming to school in our pyjamas and bringing in our favourite bedtime story to share. It was lovely to read and listen to all the wonderful stories that were brought in by the children. The year 6 children came to visit us throughout the day and read stories to us in small groups. It was great to see how the children interacted with each other, the year 6 children were excellent role models and it was a pleasure having them in nursery.
Outdoor sand pit
We have started to explore our outdoor sand pit. We used our gross motor skills and dug huge holes in the sand. Using the spades we tried to move the sand into the buckets, we had to practise this skill as the sand kept falling off the spade.
Wolly-Bob Coconut
Wolly-Bob Coconut had a wonderful time at Scarlett's house this week. Woolly-Bob sang nursery rhymes to Scarlett's baby sister to help her go to sleep. In the morning Wolly-Bob shared Scarlett's porridge. Scarlett then took Wolly-Bob to a wedding fair at a posh hotel, and they ate a donut. Scarlett says that Wolly-Bob really likes donuts!
Thank you Scarlett for looking after Wolly-Bob Coconut!
Snow
This morning when we got to school we found that our playground was covered in snow! So we got wrapped up and went outside to have some fun. Some children had little snowball fights, others enjoyed digging the snow and making different patterns using our new wheelie painters and our wellington boots.
We're going on a bear hunt
This week we will be retelling the story 'We're going on a bear hunt' by Michael Rosen, using our story maps.
Can you retell this story at home?
Wheelie painters
This afternoon the postman came and brought us an exciting parcel, inside was 4 wheelie painters. One was red, one was blue, one was yellow and one was green. We decided to get them out and give them a trial run using water. It was a lot of fun dipping the wheelie painter in the water then rolling it across the floor to create different patterns and marks. We enjoyed mark making on a large scale whilst developing our gross motor skills in the process.
Next week we will see what happens when we use them with paint!
Maths
This week we have been ordering Numicon shapes from one to ten, discussing which shape was the smallest and which was the biggest. In pairs we played a game where partner number 1 closed their eyes, and partner 2 removed a shape from the sequence. Partner 1 then opened their eyes and had to work out which Numicon shape was missing. Together we discussed how we knew which Numicon shape was missing, which number comes before and which number comes after.
Fred the Ted
Fred the Ted returned from Martin's house today. Martin and Fred had a lot of fun together including a trip to town, a visit to the barbers where Martin got his hair cut, and making lots of bubbles in the bath before bedtime.
Thank you Martin for looking after Fred!
Reading taxi
The morning children are enjoying reading so much that during free play they worked together and created a "reading taxi". They each chose a book from the reading area and sat in the 'taxi' to read it.
"We're going on holiday" explained Aleana.
"We're going to sunny Spain" said Emily A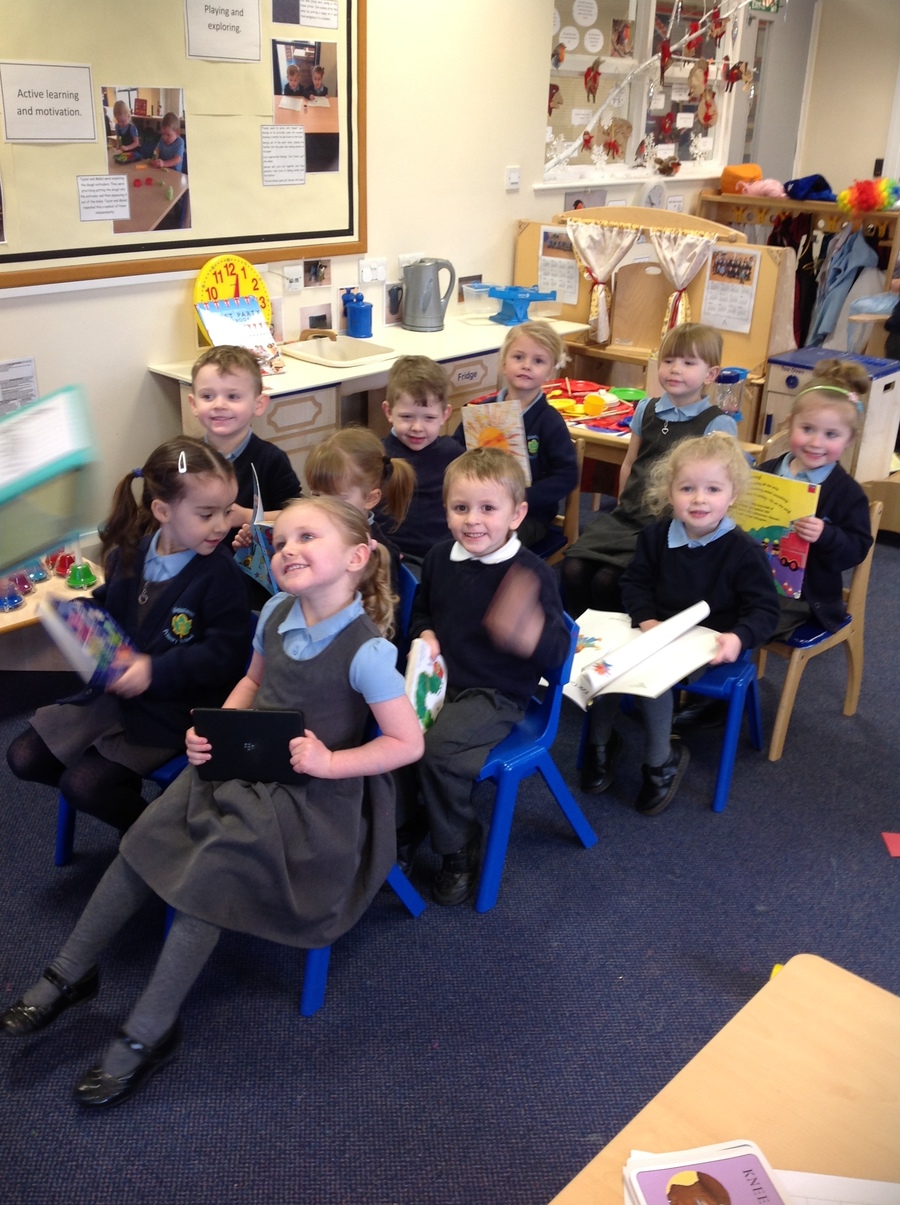 February half term
It is great to see all the nursery pupils returning to school with a smile. We have enjoyed hearing all about what everybody has been doing over the holiday.
Brown Bear Brown Bear what do you see?
By Eric Carle
Over the past half term, the children in nursery have been retelling the story 'Brown Bear Brown Bear what do you see?' By Eric Carle, using a story map.
We then had a go at creating our own story maps based on the story. The stories were very exciting as Brown Bear saw lots of different things such as, a pumpkin, a princess, a lip balm and even a magical unicorn!
They were brilliant, and children were also able to retell their own stories using their story maps. Great work nursery!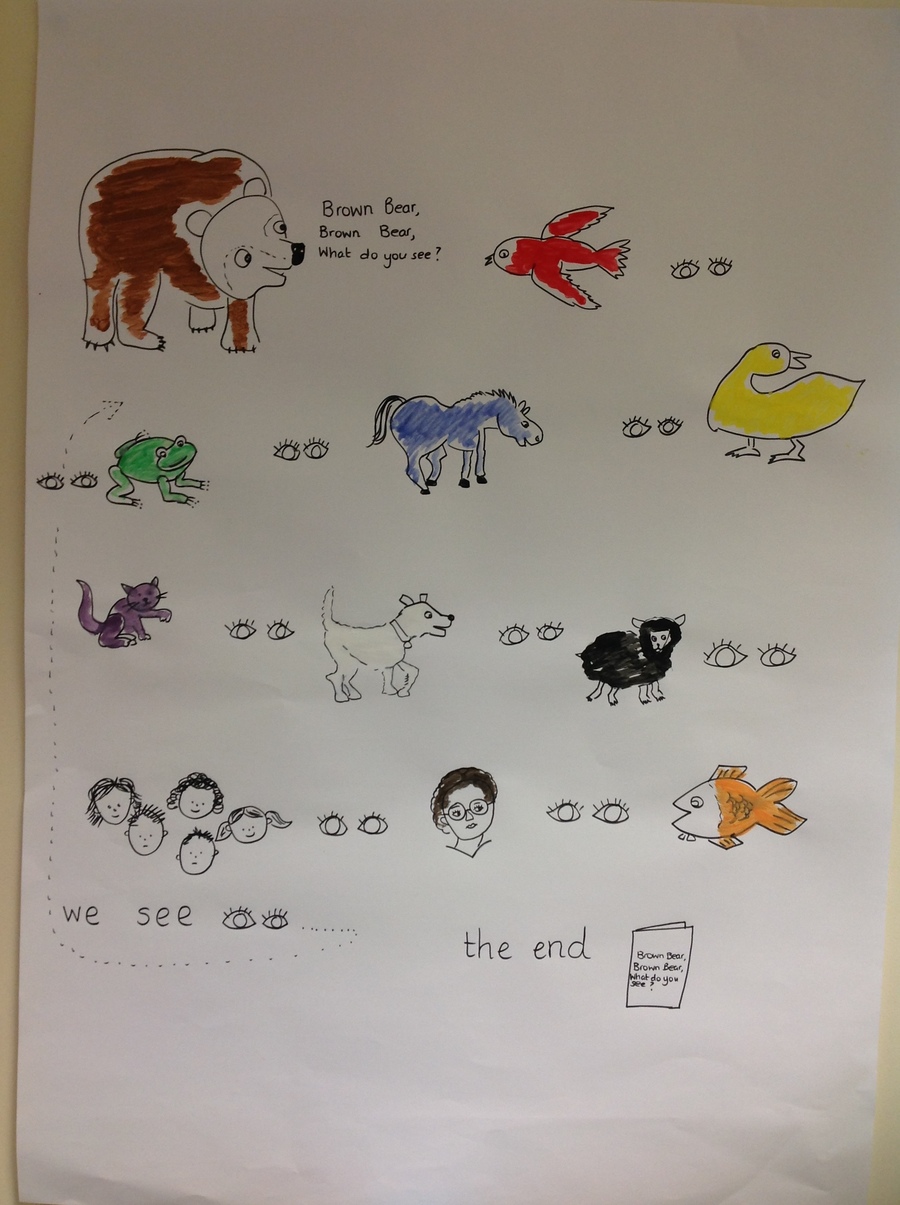 Nursery Teddy Bear Mascots
In nursery we have two teddy bear mascots that go home with a different child each weekend for lots of fun!
Fred bear has gone home with Martin for the holidays. We look forward to hearing all about the exciting things that Fred and Martin have been doing this week.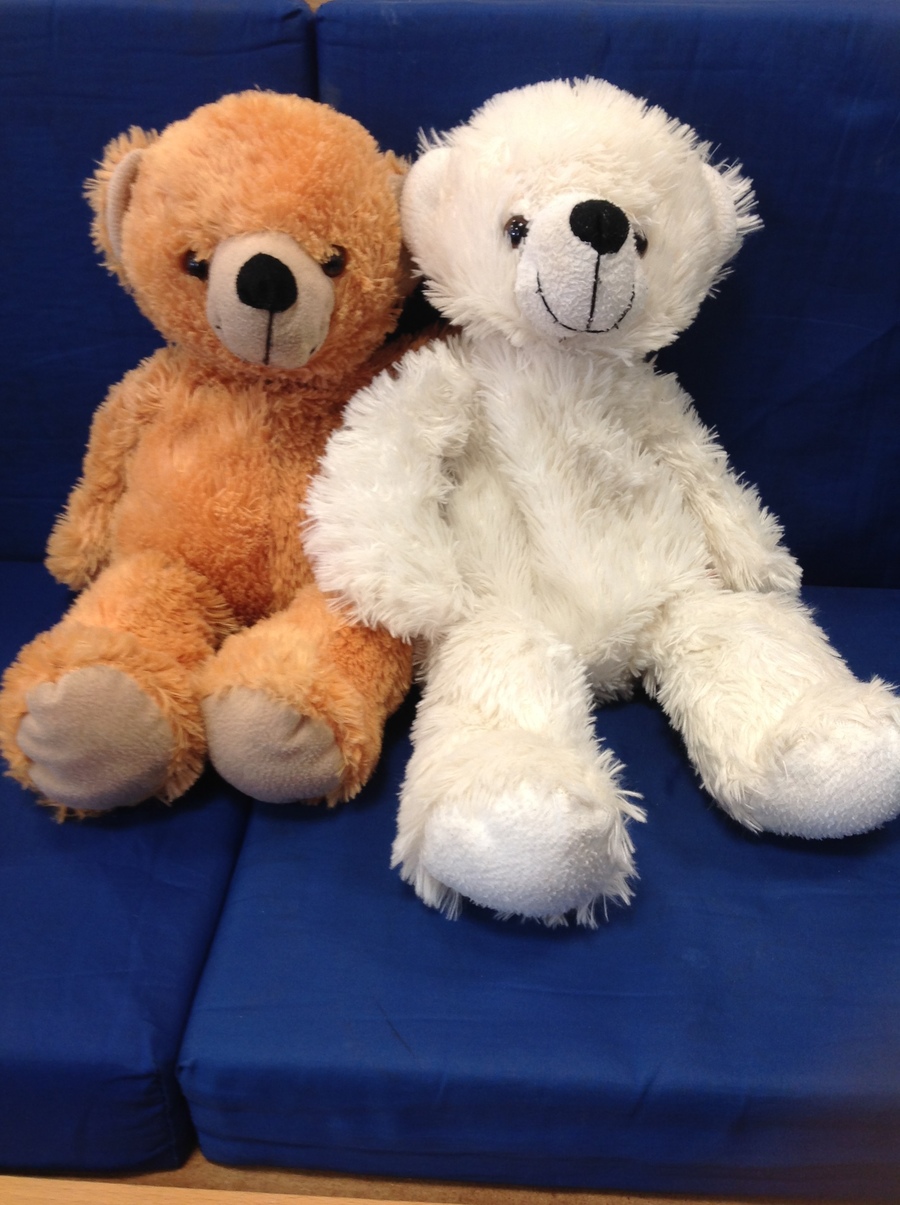 Stay and Play
We finished off the half term with a fantastic stay and play session. It is lovely to see so many parents involved in play and having fun!
Stay and Play sessions run every Friday 9-10am / 12:25 - 1:25pm.
Come and join us and explore all the learning opportunities in our wonderful nursery!
Once upon a time ...
We have worked hard to develop our reading area in nursery linked to our class author 'Eric Carle'. The reading area now offers a wide range of literacy opportunities for our children to access, including 7 key stories with puppets, class mathematics scrap books, our personal family albums, and a variety of math and topic stories.
There is even a selection of dual language stories in Polish and Spanish for our children and parents who speak two languages.
With a special 'Thank you' to Ava H's grandma Judy for making such amazing resources linked to 'The Very Hungry Caterpillar' to enhance our storytelling skills! (See photograph at the top of page).