Roald Dahl - Y3 & Y4
In Roald Dahl class we believe in letting our imaginations run free and using our creativity to inspire independent learning. We work together and support each other, aiming to be the best possible versions of ourselves. The adults that support us in class every day are Mrs Roberts (Class Teacher), Mrs Nixon (Teaching Assistant/Cover Supervisor) during the morning and Mrs Best (Teaching Assistant) during the afternoon. Mrs Reynolds (Teaching Assistant) also joins us for Maths. Sometimes other adults pop in to help us out and we welcome their support in our learning journey. As Roald Dahl wrote, "Somewhere inside all of us is the power to change the world."

Easter Production Costumes
Please could children wear the following for the Easter production.
All children: Black or grey school trousers or skirt.
Narrators: Any coloured plain top.
Disciples: Dark green or dark brown t-shirt.
Judas: Black t-shirt.
Soldiers and Centurion: Red t-shirt.
Choir: White PE t-shirt.
Temple Sellers and Money Changers: Bright, single-coloured top.
Crowd: Grey or brown t-shirt.
Caiaphas and priests: Bright, single-coloured top.
Pontius Pilot: Purple top.
Girl, woman, man in courtyard: Light-coloured top.
Mary Magdalene: Light-coloured dress.
News
-21st March Easter Production Years 3, 4, 5 am and after school. Please see the office for tickets.
-21st June Roald Dahl Class Assembly
-Year 3 swimming every Tuesday
-Please remember your PE kit every Monday
-Maths lessons will return to home class teaching after February half term
-We are currently developing our class reading area. The children enjoy using it but we are looking for more cushions to make it extra comfortable!
World Maths Day
For World Maths Day we enjoyed an assembly on TT Rockstars in the hall then took to problem solving outside. The children really enjoyed having the freedom to move around in their groups and the space to try out their ideas.
In the afternoon we had ago at some geometric art and cube problems. See what you think of our creations.
Maths
This week (26th Feb) we have been revisiting addition and subtraction. In particular we have started to look at how we can use bar models to help us solve missing number problems using the inverse. We will continue this work next week.
This week (19th Feb) we have been focussing on statistics in Maths.
We collected data using a tally chart on how many bean bags we could throw into a hoop. We used this data to construct a bar chart and then answered questions about it.
Year 4's constructed a line graph about the length of a shadow during the day and interpreted the data.
To finish the week we answered questions about a range of tables, pictograms and graphs to cement our knowledge, using the computers to test our skills.
English
In English we are focusing our learning around the book Varjak Paw by SF Said. By exploring the characters and settings we are able to look at the nuances of the text and extend our understanding of the tools that an author uses to craft their work.
Our work so far has included a diary entry, newspaper article and drama work to further investigate the key themes. We have been using an app called Seesaw to share ideas between our class, Terry Deary class and Dr Seuss Class.
We can't wait to find out if Varjak finally finds the dog he's been searching for in order to save his family.
Wb 26th Feb - We started to look at poetry and performed some of Roger McGough's poems including Mafia Cats which was a huge hit with the children.
wb 19th Feb - This week we wrote a diary entry from the perspective of one of the main characters. We also created some drama work to show the Seven Skills in The Way of Jalal.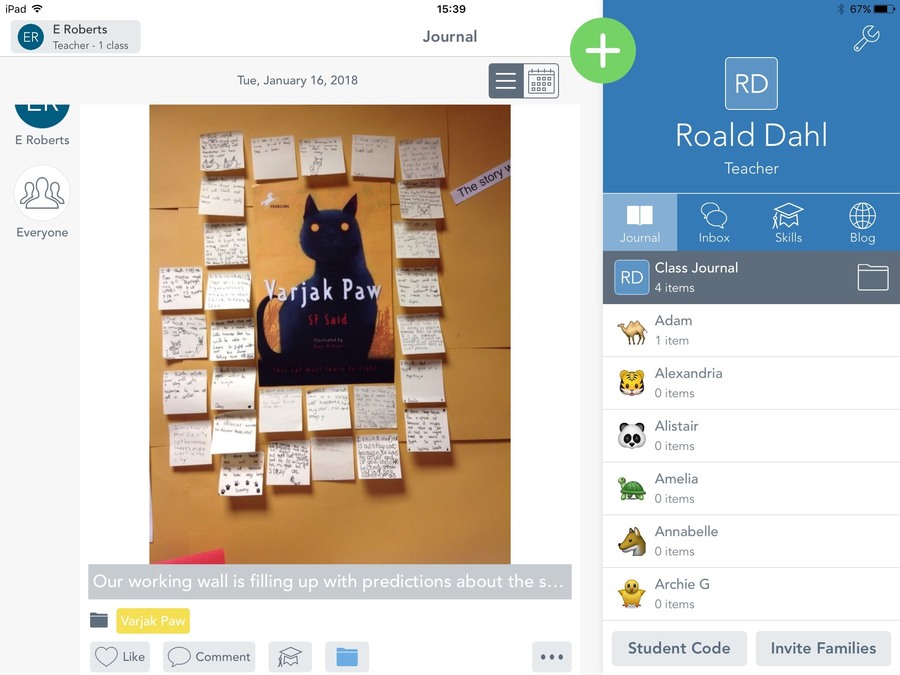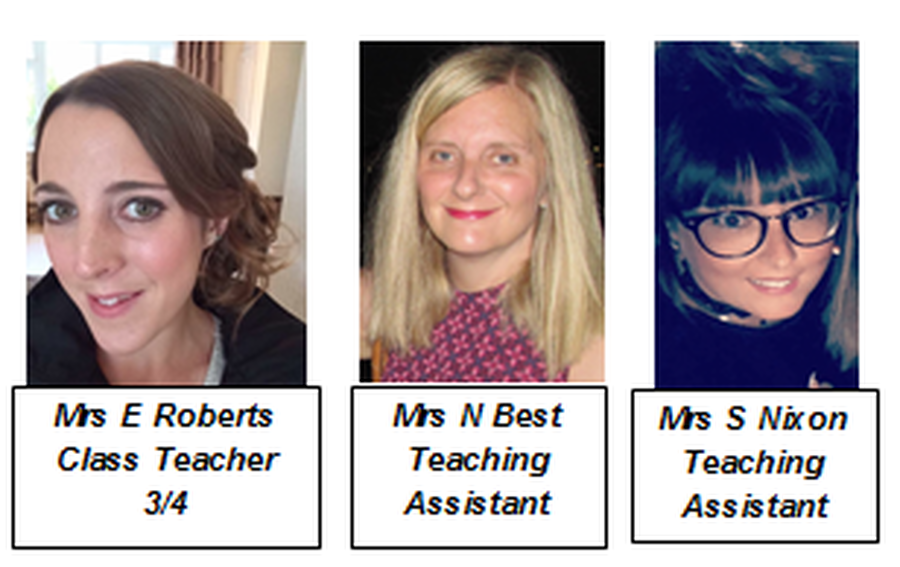 National Science Week
For National Science Week we had all sorts of trouble with the weather! We finally managed to carry out an experiment to explore the effect of adding more bicarbonate of soda to vinegar. It was a fizzing success!
Easter Production
Years 3, 4 and 5 have been working so hard this week to rehearse for the Easter production, Amazing Love. Have a look at some of the pictures and we hope to see you on Wednesday 21st March for show day!
World Book Day
For World Book Day we created our own potato book characters. Here are just a few.
National Storytelling Week
Each class was challenged by Mrs Dry to create a video retelling of a story for National Storytelling Week. In Roald Dahl class we had a mix of picture books, retellings and even some of our own creations.
What's On the Menu?
Our topic during Spring term is What's On the Menu? Throughout this topic we will be looking at where our food is grown; the impact that importing food has on the planet; why it's important to eat a balanced diet; and where would be an ideal location to open up a restaurant amongst many other things...
wb 19th Feb - We set up a science experiment to explore the growth of mould on bread. I wonder what we'll find out!
We wrote a letter to Barnsley Council to persuade them about the importance of children eating a healthy balanced diet.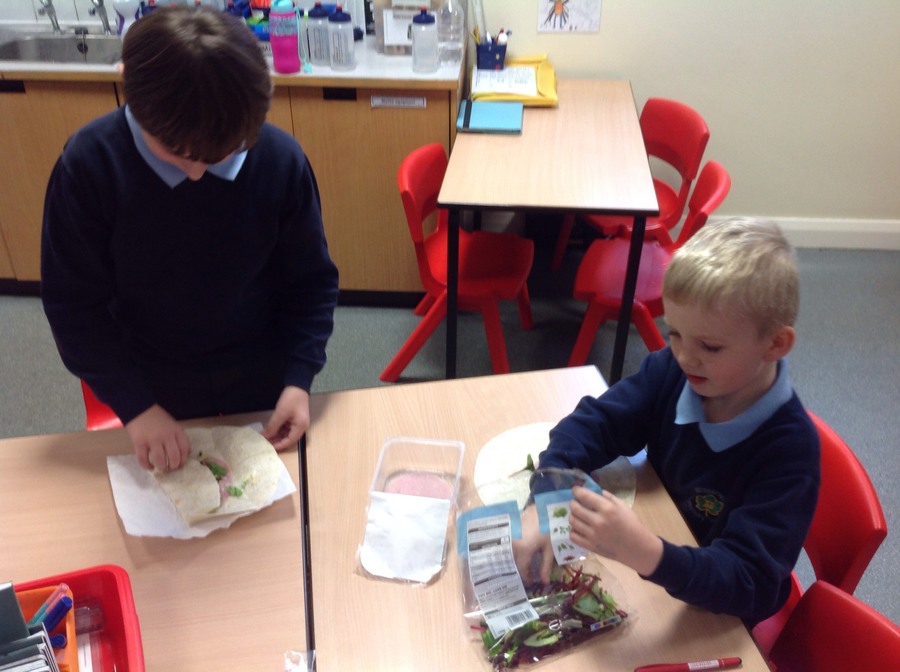 Reward Time
Each class has a reward jar. Throughout each day, pupils can earn rewards (cubes) to add to their class' jar. When the jar is full, we have 20 minutes of class reward time which is decided by the class from a range of choices. Past reward times include making mouth-watering sweets from play-doh; ipad time; art and crafts; outside play time with Terry Deary class and a DVD amongst many other things.
This week we got the parachute out!