Anti-Bullying Ambassadors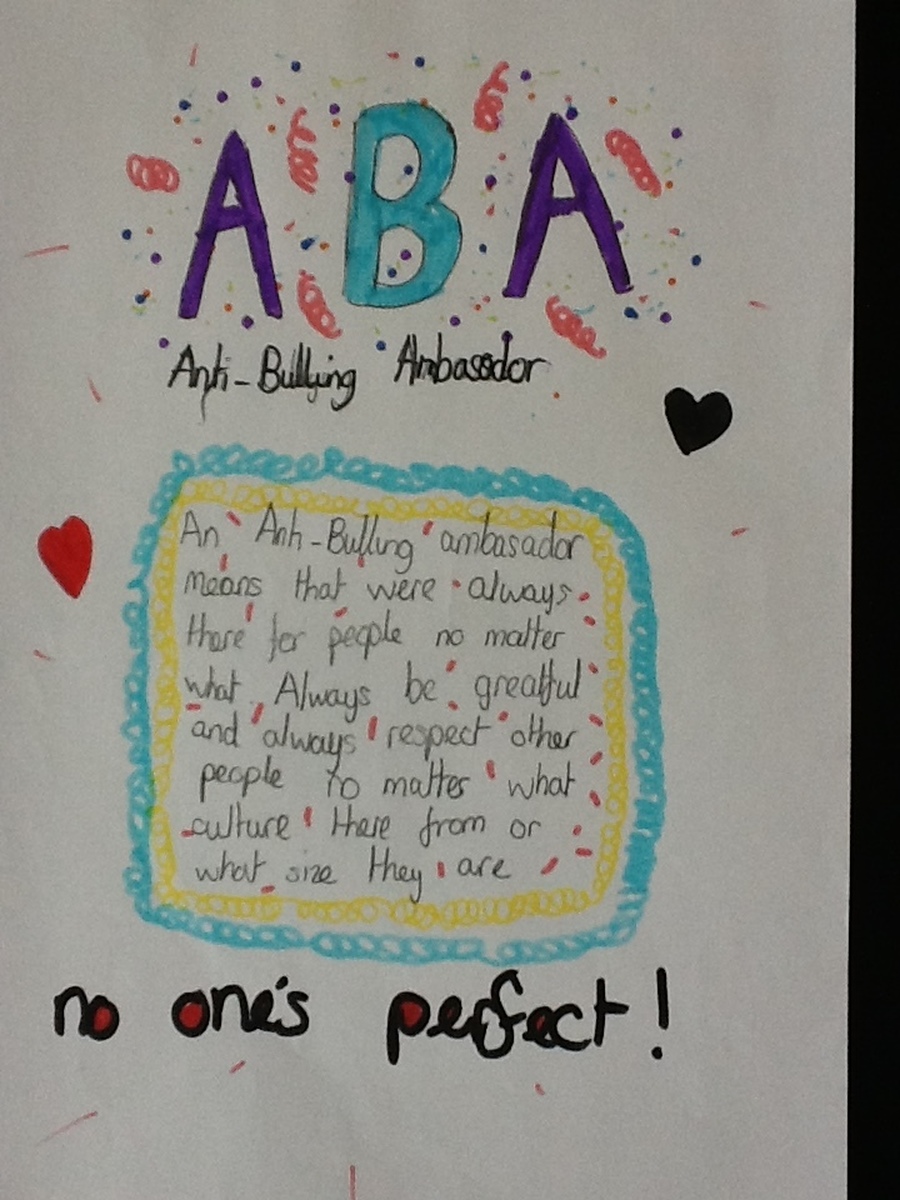 This is a new role being developed in our school and we have a super proud and committed team of Year 6 children who have been communicating and sharing ideas on how they can help our school remain a happy and safe environment for all children to have fun and learn together.
The Anti-Bullying Ambassadors, or A.B.A.s, are a very hard-working team who the rest of the children at our school can identify as another set of people they can go and talk to when they have a worry or concern about friendships. The A.B.A.s understand how to report these concerns to an adult in school who can then help solve whatever the issue might be. They have been busy nominating children who have been kind and inclusive during break times and those children nominations have been rewarded during weekly whole school assemblies.
They have taken part in some short training sessions to help them become effective Anti-Bullying Ambassadors and to have a really firm understanding of what bullying is and how to work towards helping to prevent it. There were some great discussions and ideas which they cannot wait to share with everyone over this academic year. So keep coming back to this page to keep up to date with their latest news.
Below are just a few of their ideas and posters they have made about their important role in school.