Our next uniform sale – Tuesday 19th June in KS 1 playground.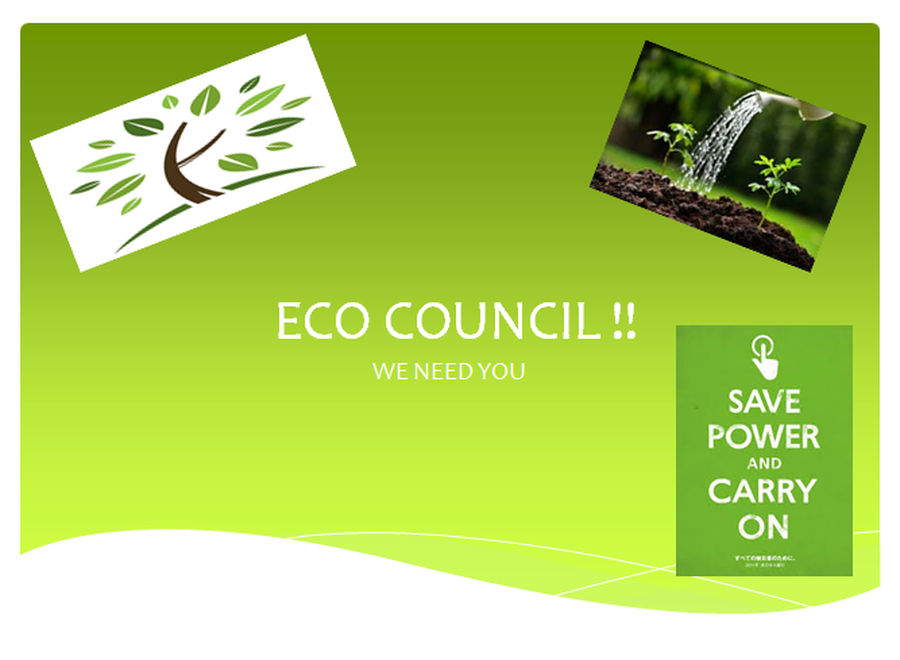 Eco council Competition Time
This is an invitation from the Eco Council to join in our MINIATURE GARDEN competition.
The challenge is to design and make a garden in any container like plant pots, bottles, old wellies or bowls. It needs to include small real plants and other small objects to make it interesting and eye catching. (use internet for ideas if stuck)
The gardens need to come to school on MONDAY 2nd July for judging in 4 categories:
Nursery and reception
Year 1 and 2
Year 3 and 4
Year 5 and 6
Please make sure that somewhere on your entry is your NAME and YEAR GROUP.
Don't worry if you use little ornaments in your garden – you will get them back on TUES 3rd July.
Be creative – let your imagination grow!
Good luck !
Introduction
This is a new and exciting council that has been initiated by one of our current Year 6 pupils. He has lots of exciting ideas which have been recorded and presented as a mind map and we are all supporting him to make his vision happen for our school.
An action plan for this half term has been written which includes displaying posters around school, preparing a presentation for assembly and conducting pupil interviews to decide who will be best placed on the council. By the end of next half term there will be a new Mapplewell Primary School Eco School Council. We will be posting updates as the next half term progresses so keep checking this page to find out more!
What a wonderful e-mail to receive. Our Eco-Council proving to be great Ambassadors for Mapplewell Primary School.
Well done Eco-Council!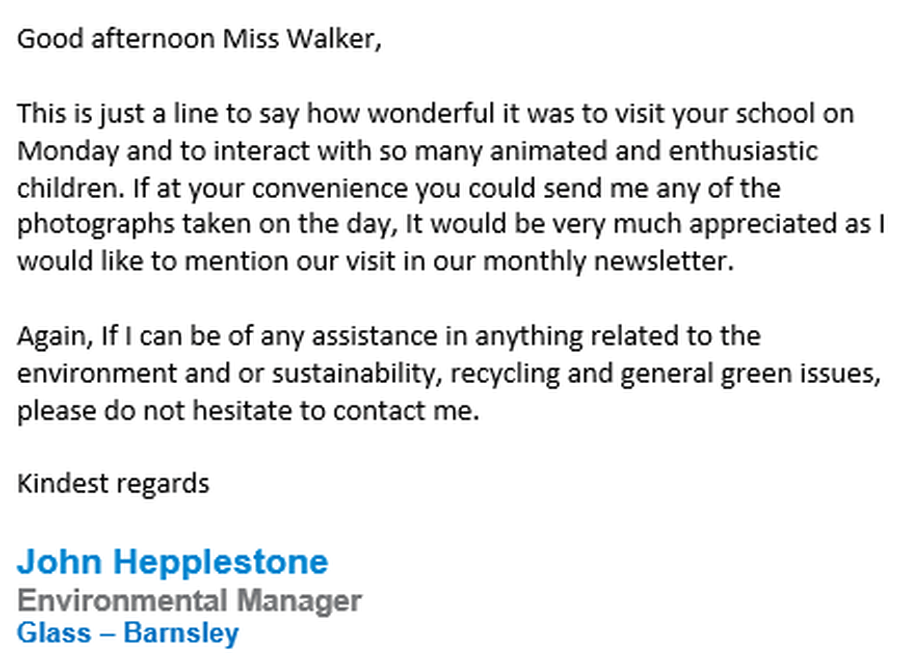 Eco-Council After School Club
This week we have been fortunate to have to representatives from Ardagh Group in Monk Bretton. Phil Riggett and John Hepplestone came to speak to us about the Glass Factory and the many different ways they work hard to make sure they are environmentally friendly. They told us about glass production and the different ways they run it efficiently and are always looking for ways that they can recycle water, heat or any other parts of that process. All the electricity they use is from wind farms and they always try and save energy through switching off lights and computers.
They have various skips and colour coded/labelled bins around the factory recycling the following:
paper
cardboard
plastic (recycle and sell)
food/waste
oil waste
waste water
This made us think more about what we could recycle.
They gave us a few us a few slogans to think about too "Anything that saves energy saves money!" and "Always speak out about environmental issues!"
We had the chance to learn more about our environment and talked about acid rain, the ozone layer and greenhouse gasses.
Questions asked by the children
Q- What affect does Acid Rain have?
A- It can harm the plants and trees in the environment which will impact on the gases in the environment and the ozone layer.
Q- What if someone spills something by mistake?
A- Before someone does a job there are risk assessments that they read so they know how to prevent a spillage, if there is an accidental spillage there are spill kits so that they know how to fix it safely and the correct way.
Q- What if water and glass goes down a drain?
The glass will drop to the bottom of the tank and these heavier parts at the bottom are removed and this keeps getting filtered as the small parts are removed before the water is then reused.
John then shared what future plans they were hoping for in the future in terms of recycling and we then shared some of our ideas too. We hope to keep in touch with John and Phil so they can see what changes we can make to make our school a more environmentally friendly place to be.
Thank you so much to Phil and John for taking the time to come and visit us!
This has now become an after school club run and supported by Miss Walker, Mrs Stenton and Mrs Rolf. The pupils who are in the Eco-Council have had 3 meetings so far and they have been busy making plans focusing on our school environment and making improvements to the outdoor area. They have lots of great ideas which require some funding. Their first idea has been to upcycle all the unnamed school uniform in lost property and to hold a regular monthly uniform sale for a donation. They have written a letter to parents notifying them of the first upcycling uniform sale.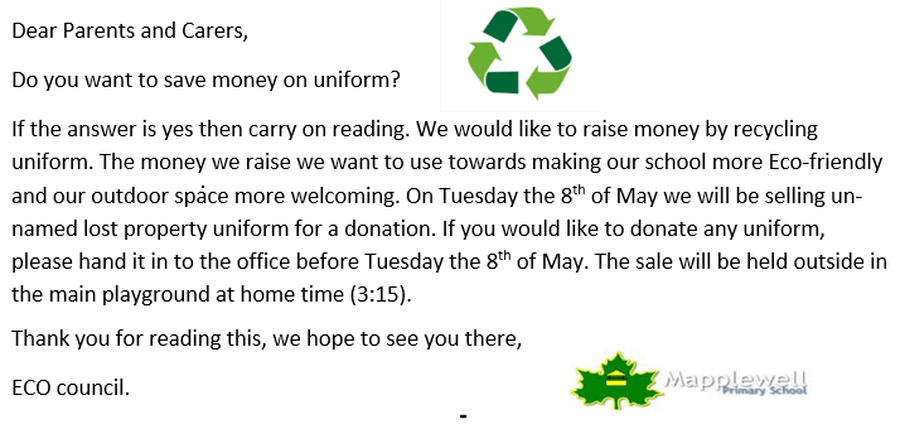 ECO Council Assembly
We were very proud of the small group Year 6 pupils who planned and delivered their first assembly on Tuesday. They had put lots of time into planning and creating their assembly and have shown true dedication to their idea. They were very nervous and with some positive encouragement from staff they an amazing assembly. They have now introduced their ideas to the rest of the school and they are awaiting nominations from other pupils from Year 1 to 6 to join their ECO council.
They are now preparing questions ready to interview key stage 2 pupils who want to join. So please come back and visit this page next week to find out more.