School Council
School Council is led by Mrs Fleming and the members change at different points in the school year to allow a greater number of pupils to participate. Two pupils from each class - Reception to Year 6 - are invited to join School Council.
This year School Council have been very busy and have voted for various changes to school life including pupils bringing a healthy snack such as fruit or a cereal bar to school each Friday instead of tuck shop.
The pupils have been extremely thoughtful in their decision to raise money for Barnsley Hospice and the new school library and have organised fund-raising activities including Go Orange day and Wear a Christmas Jumper day. As a school we managed to raise £482.57 for Barnsley Hospice.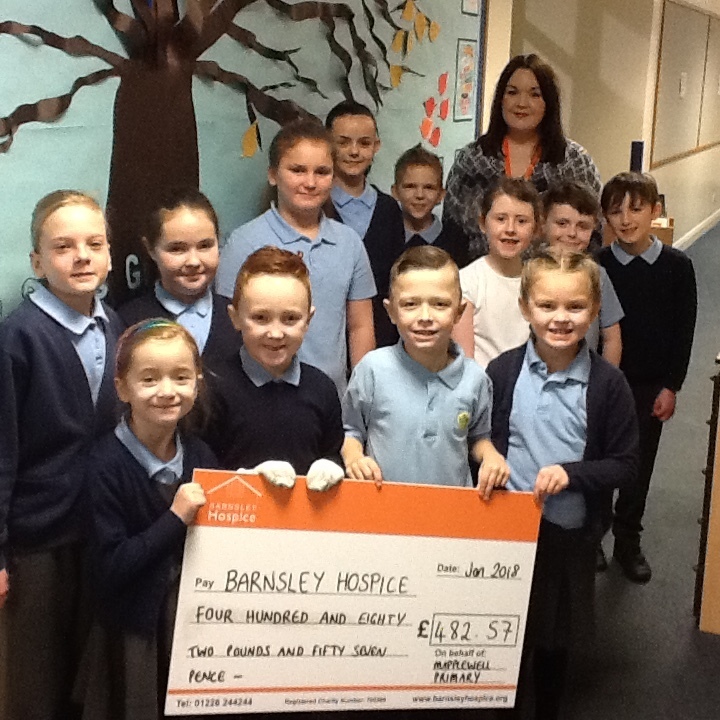 They have also helped other members of staff including Miss Walker who is in the process of establishing Play Leaders. School Council gathered information about the types of activities that pupils in the school would like to participate in at playtimes and lunchtimes.
They have also discussed the Save for a Book scheme with Mr Powell and shared ideas for how this could be run successfully.
Most importantly, School Council members have listened to the ideas and concerns of pupils on the playground and in Circle Time and raised any issues during School Council meetings.
Keep coming back to this page to see what our School Council are up to next!