Welcome to Allan Ahlberg's Class Page :)
Allan Ahlberg - Y1 & Y2
Welcome to Allan Ahlberg class. Our class consists of 30 pupils; 10 Year One pupils and 20 Year two pupils. In our class Miss Shore and Mrs Vella support us with our learning everyday. In Ahlberg class we recognise the importance of working together. We place our trust in each other everyday and know we can rely on everyone around us to support one another. Through the new and exciting challenges we face, we strive to be the best that we can be and achieve the best that we can achieve. We hope you return to our class page to follow us on our learning journey.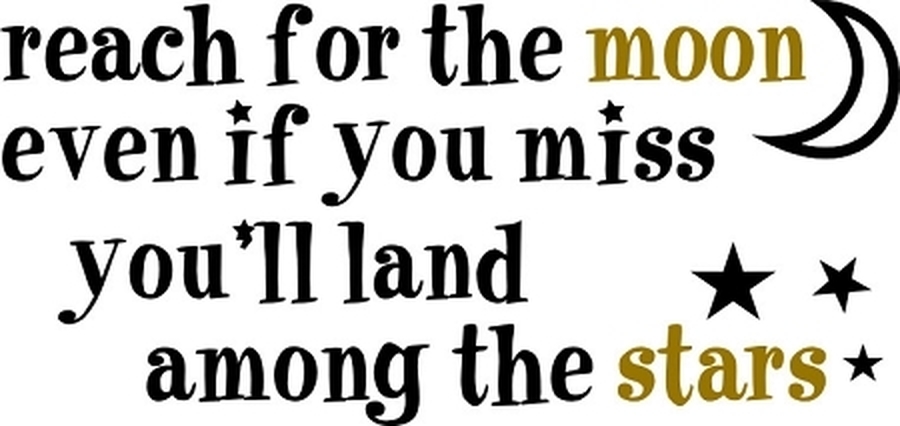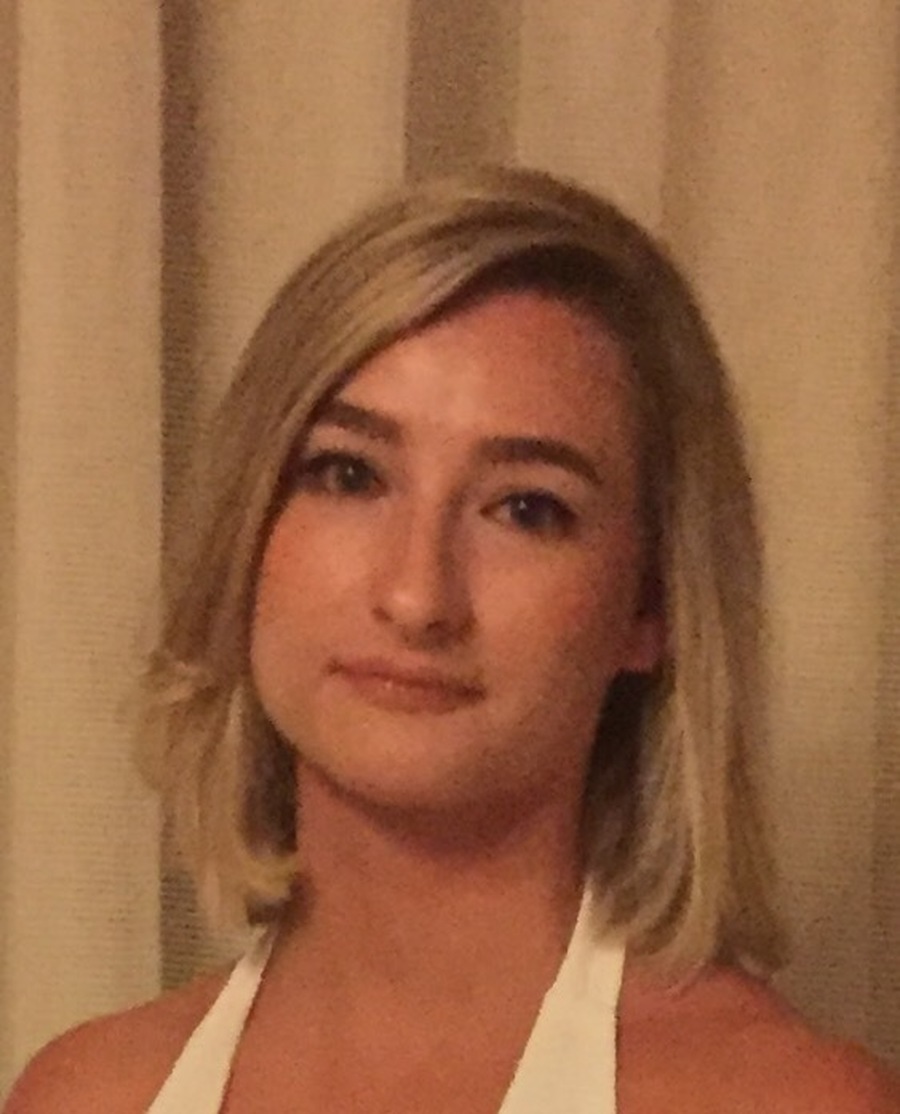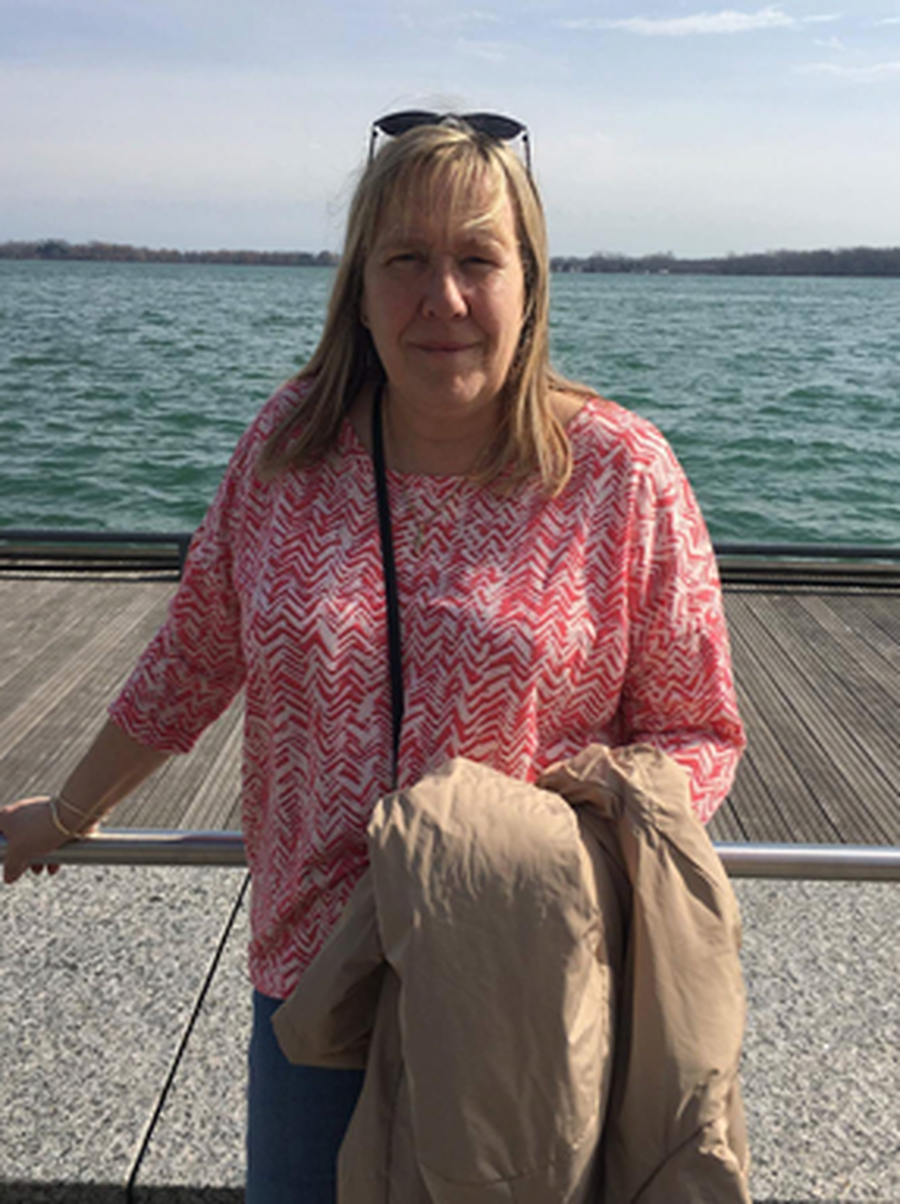 Reminders
Reading Books - School reading books are changed in school every Friday. Please can you make sure you are reading daily with your child and that their book is brought back each Friday to be changed.
PE - Our PE days are on Tuesday and Wednesday. Please can you make sure your child has a suitable PE kit to use - both indoor and outdoor kit is recommended at this time of year. Please can you make sure all PE kit is clearly labelled with your child's name and in a drawstring bag.
Last Day of Term - Friday 20th July 2018.
Mathematics
Summer Term 2 -
Week 2 - This week we are learning about telling the time. Work with your adults at home to practise telling the time to quarter of an hour. Some of you might even be able to talk about time to the nearest 5 minutes too.
Week 1 - This week we have been consolidating our learning and understanding linked to place value. We have been looking at the value of digits within a 2 digit number, some of us have even looked at the value of digits with a 3 digit number. We have also been partitioning numbers in lots of different ways.
Literacy
Week 1 and 2 - For the first couple of weeks in literacy this half term we have been reading the story 'Where the Wild Things Are'. We have looked closely at the Wild Things in the story and had a go at creating our own to us as a stimulus for our writing. We then had to use what we had created to write a character description including features such as adjectives, adverbs and similes. We created some fantastic descriptions and even had chance to edit and improve our writing to make it even better.
Summer Term 2 - This half term Year 2 children will be reading the story 'Where the Wild Things Are' and using this to stimulate their own writing.
The Great Fire of London
Our topic during Summer Term 2 is all about the Great Fire of London.
In Week 2 we have been comparing houses from 1666 to houses we have in the present day. We had a go at drawing our own tudor houses and labelling them to describe the materials that used to be used to build a house. We also found out about how The Great Fire of London prompted to start of the fire brigade. We learnt about how the Fire of London was put out and what type of equipment was used and then we compared it to the fire fighting equipment we use in the present day.
During Week 1 we thought about some of the things we already know about the Great Fire of London and some of the things we would like to find out about during the topic. We listened carefully to the story of the Great Fire of London and we all asked lots of really good questions. We created a mind map of some of the things that we had found out. Towards the end of the week we talked about the main events and sequenced them in time order. Can you tell your adult about the Great Fire of London? What happened? When? Why did it happen?
How are you?
Our Summer Term 1 topic is called 'How are you?' and is all about being and staying healthy. We will be learning about what healthy means and how we can make sure that we are healthy.
Week 1 - We started off by thinking about different foods that make us healthy. We made our own sandwiches and then had to write some instructions for how to make our sandwiches. We all really enjoyed making our sandwiches and eating them afterwards!
Week 2 - This week we have been learning about what a balanced diet is and why they are important for us in order to stay healthy. We used our food diaries alongside a food pyramid so they we could see how much food we were eating from each of the different food categories.
Week 3 - During week 3 we started to think more about exercise and how different exercises effect our bodies. We went outside and did some exercise so that we could see how our body reacted once we had been active. We were all really tired after doing lots of moving around for 10 minutes. We also started to look at personal hygiene and what this means. We learned about the important things that we can do to make sure we stay clean and healthy.
Mathematics
Week 7 - During our final week of term we have been learning about 2D and 3D shapes.
Week 6 - This week we have been developing our skills in division. We have been consolidating our methods to work out division calculations. Some of us have been grouping amounts practically and some of us have been using our timetables to help us work out the answers. We have also been applying these skills to help us to solve division word problems - some of these problems have also had more than one step. We used lots of perseverance skills. We have also had the opportunity to use TTRockstars in the classroom to practise our timetables.
Week 5 - For week five of this term we have been re-capping our knowledge of addition and subtraction. In year 1 we have become really confident at adding a one digit number with a two digit number. We have also been using subtraction to take away a one digit number from a two digit number. In year 2 we have been working on addition and subtraction using the column method. Some of us even had a go at questions where we had to carry in order for our column method to work. We challenged ourselves even further by working with three digit numbers.
Week 4 - This week in maths we have been learning about fractions. In Year 1 we have been finding a half and a quarter of different amounts. We used apparatus to help us to divide amounts into equal parts. We also looked at finding a half and a quarter of different shapes. In Year 2 some of us were really challenging ourselves by finding three quarters and two thirds of an amount. We found out that we could start off by sharing the amount by the denominator of the fraction, then we needed to multiply that amount by the numerator. We all showed great perseverance with this task and we produced some fantastic work.
Week 3 - This week's learning has been linked to finding missing numbers in different calculations involving addition and subtraction. We have been learning different ways to help us to work out the missing number. Some of us have used subtraction, addition and counting on skills. We have used Numicon, hundred squares and number lines to support us with our workings out.
Week 2 - This week children have been recognising different money amounts. We have also been exploring how to make money amounts in different ways.
During week 1 children have been recapping written methods for addition and subtraction and solving lots of problems related to place value.
Summer Term 1 - During week 1 children have been recapping written methods for addition and subtraction and solving lots of problems related to place value.
Literacy
Week 7 - We have spent a lot of time this week independently writing our letters to Duncan that we planned last week. We had to make sure we used our plans carefully to help us structure our writing. We all thought really carefully about the presentation of our work and made we sure put in a lot of effort. We are really proud of some of our finished pieces of work.
We also used ChatterPix App to bring one of the crayons to life! We used our postcards that we wrote in week 5 and created some artwork to use within the app. We thought carefully about using our voices to make the animation fun and interesting for the audience.
Week 6 - This week we came to school to find some special envelopes on our tables. We had to open the envelopes very carefully on our tables and they revealed different coloured crayons that had visited Mapplewell Primary School. But they weren't ordinary crayons they were crayons that had...something different had happened to them and we had to think about what we thought could have happened. We then went on to working really hard to plan a letter to Duncan from one of the crayons. In the letter we had to include which crayon we were, why we were writing, what had happened to use and what we wanted to happen next. We have all really enjoyed planning our letters and have had some fantastic ideas. We are looking forwards to writing the letters independently next week!
Week 5 - For this week of the summer term we have begun looking at a book called 'The day the crayons came home' by Drew Daywalt. We thoroughly enjoyed listening to an audio book of this story as it was really funny and was read with great expression. We even had a go at writing our own postcard from a crayon that we chose.
Week 4 - In literacy this week we have been using our writing skills to independently write a diary. For our diary entry we had to imagine that we were Ben and then Ben had an invisible friend of his own that helped him to win at a football match. We had to keep reminding ourselves of the features of a diary when we were writing our own. We know that a diary should start with dear diary, include a date, be written in chronological order, should contain some adverbs of time and should record past events including our thoughts and feelings. We all tried our very best to include these features in our own diary entry.
Week 3 - This week we have been learning how to write a diary entry. We read some example diary entries and used these to create a diary toolkit which we used as our success criteria. Once we were familiar with diary features we planned and wrote a diary entry from Ben's point of view in the story we have been reading. The diary entry was about the day that Ben met his new invisible friend for the first time. We made sure we used lots of thoughts and feelings. We even had chance to use our drama skills to act out the scene where Ben met his invisible friend. We really enjoyed doing this.
Week 2 - This week we have been reading another story called 'Chatterbox Ben'. Throughout the week we have been learning about similes and how we can identify them in writing. We found out that similes compare something using the words 'as' and 'like'. We practised writing some similes of our own when we created an imaginary friend for Ben from 'Chatterbox Ben'. We also had to use adjectives to describe what Ben's invisible friend would be like.
Week 1 - We started the term off by reading a story called 'The Night Shimmy'. We really enjoyed this story and it allowed us to identify and discuss different types of emotions and feelings. We used role play to act out different parts of the story which we all really enjoyed. In 'The Night Shimmy' the main character, Eric, has an invisible friend who speaks for him. We imagined what it would be like to have our own imaginary friend and had to write about what they would be like and what types of things they might do to help up.
Summer Term 1 - This half term Year 2 children will be reading different stories within a familiar setting and empathising with characters. They will also be reading different diary entries and writing a diary entry of their own. Year 1 children will be continuing to work hard in their RWI groups learning new sounds, reading new texts and completing linked writing tasks.
British Science Week
We have had lots of fun this week investigating different aspects of Science. As part of our 'I'm Alive' topic, we have planted bean seeds so that we can observe the changes as they grow. To record what we have found out we are completing a bean diary to show the growth of the bean and how it changes. We know that seeds need water, light, air and time to grow. We used our knowledge as the basis for our experiment. We wanted to find out if a seed needs soil to grow so we decided to place our bean seeds on a wet paper towel and observe the results. We then had one seed that was planted in a bag of soil so that we could observe if it made any difference to the growth of the bean.
We also wanted to find out if bubbles are always round. We explored what would happen to the bubbles if we used different shaped bubble wands. We had to make predications as to whether we thought the shape of the wand had an effect on the shape of the bubble. To begin with we had to make our own bubble mixture, we really enjoyed mixing all the ingredients together! Then we each had a go at making our own bubble wands. We used materials such as wire, straws and string to create our wands. We tried to make lots of different shaped wands so that we had plenty of different options to test to see if all the bubbles would come out round in shape. We then went outside with our mixture and wands and tested out what we had made. We all had a brilliant time playing with the bubble mix.
To our amazement we found out that all the bubbles were round even if we used a star or a heart shaped bubble wand! We talked about the air we blow into the bubbles pushing outwards and creating the circular shape of the bubbles.
World Maths Day
On Wednesday 7th March the whole school enjoyed being involved in world maths day. We started the day with a whole school assembly. The assembly was used to introduce the theme of Times Table Rockstars to the children, what a fantastic assembly it was! In Ahlberg class we loved creating our Avatar on the TTRockStars App and having a go in the Garage and the Arena. Don't forget you can practice on TTRockstars at home using the logins that were given out on the day.
During the day we also took part in a maths investigation based around 3D shapes. We had to make 3D shapes out of playdough for the vertices and art straws for the edges of the shape. We had so much fun creating the shapes and the activity really helped us to develop our knowledge on the properties of 3D shapes.
Year 1 Literacy
This week the Year 1 pupils had been doing Literacy lessons instead of Read Write Inc. due to the bike ability course running. We have been introduced to traditional fairytales and their features. We have read the Elves and the Shoemaker story together as a class and have sequenced it using role play. We have worked in small groups developing our acting skills and have performed our group performances to the rest of the class. We have then watched a short animated version of the story and explored adjectives to describe one of the main characters Mr Bottle the shoemaker and wrote our own character description.
We have enjoyed planning our performances so much that we have finished off the week with Jack and the Beanstalk and shouting "Fee Fi Fo Fum!" There have been some very impressive performances which has led to some wonderful written character descriptions.
World Book Day
On Monday 5th March we celebrated World Book Day in School. Our theme this year was 'Bedtime Stories' so we all brought our pyjamas along with one of our favourite books. Throughout the day we did lots of different activities linked to World Book Day. One of our tasks was to decorate a potato to create our favourite book character. Everyone really enjoyed the day and we loved sharing different stories with our friends and teachers. Take a look at some of the potatoes we made below.
Fun in the Snow!
On Wednesday 28th February we made the most of the snowy weather and played outside in the snow with our friends and staff in school.
Mathematics
In week 2 of this term we have been learning about Position and Direction. We have been learning about different turns; quarter turn, half turn, three quarter turn and full turn. We have also looked at turning in a clockwise and anti-clockwise direction. To practise some of the skills and language we have been learning and developing we completed lots of different activities. We have really enjoyed working with our partner outside to give them directions of how much we wanted them to turn and whether we wanted them to turn clockwise or anti-clockwise.
Literacy
In week 2 we have been using The Little Shoemaker animation as a stimulus for our writing. We have started off by watching the animation and describing the characters, setting and events. We also began writing detailed descriptions of the Shoemaker, Mr Botte, and his workshop. We will be continuing to write these throughout this next week. We have been focussing on using different adjectives, adverbs and noun phrases to make our writing more interesting and exciting for the reader. Make sure you come back next week to see our fantastic descriptions!
Mathematics
Spring Term 2 - During the first week back we have already started doing lots of exciting learning. This week we have been looking at symmetry. We have learnt about what symmetry is and how we can identify if something is symmetrical. We worked hard to find out if specific shapes were symmetrical or not and we had to identify where their lines of symmetry were. We linked in patterns with our symmetry and lots of us enjoyed making symmetrical patterns with different maths apparatus.
Literacy
Spring Term 2 - During our first week back after half term we have enjoyed reading lots of different Fairytale Stories and Traditional Tales. So far we have read, Jack and the Beanstalk, Pinocchio, Puss in Boots and The Gingerbread Man.
We used our drama skills to act out parts of the story Jack and the Beanstalk. We thought carefully about using the features of traditional tales in our performances like 'Once upon a time..' to start the story and '...they lived happily every after.' at the end of out story. We also tried to use dramatic voices to make our performances more interesting for our audience. We have also been focussing on writing descriptively. We wrote our own character descriptions of Pinocchio, we really enjoyed finding lots of exciting adjectives that we could use to describe his character. Additionally, we have been finding out how to write dialogue correctly. We used these skills to write a conversation that could occur in Puss in Boots.
Mathematics
Spring Term 1 - In maths we have been learning about multiplication and division. We have been using our knowledge of the 2, 5 and 10's times tables to help us solve problems. We have used practical equipment, arrays and repeated addition to develop our understanding. We have also been learning about fractions. We initially learnt that a fraction is part of a whole. Once we had secured this knowledge we were able to recognise, find, name and write fractions including a half, one quarter, two quarters, three quarters and a third. We used the bar model to help us understand fractions of numbers and we looked at finding fractions of different shapes. We have also developed our knowledge around shapes. We have been learning how to identify different 2D shapes by looking at the number of edges and corners each shape has. We have also learnt the names and properties of 3D shapes including looking at the number of edges, faces and vertices that each shape has.
Literacy
Spring Term 1 - In Literacy we have been learning about play-scripts. We have read a play-script called 'Oh, Gnome!'. The play-script highlighted the importance of honesty and friendship. We all thoroughly enjoyed reading it and getting to know the characters. In order to develop our understanding of the script, there were lots of opportunities for us to incorporate drama and role-play into our sessions in order to help us explore the characters thoughts and feelings. We even had the chance to experiment with the use of sound effects to create atmosphere into our scenes.
Once we had a good understanding of the characters and events in the play-script, we progressed onto writing a new scene for the play. We had to make sure we included the key features of play-scripts such as stage directions and characters names so we could identify each characters dialogue. We tried really hard to ensure that we included exclamation marks to show a command in our writing and question marks to show a question. We are getting really good at reading through our work with our learning partners and making suggestions to one another on ways we could improve our work.
We also started learning about persuasive writing and looked at advertisements in particular. We learnt about the key features of adverts and how they are used to persuade. We discussed all the places we had come across different adverts, looked at film trailers and talked about how logos and slogans are used to identify specific brands. After securing this background knowledge, we had a go at writing our own advertisement. We imagined that 'Oh, Gnome!' was being made into a film and we had to produce the trailer for the story using our writing skills.
The Magic Toymaker
Our previous topic was called The Magic Toymaker. We really enjoyed this topic and learnt a lot about toys past and present. We all had the opportunity to bring in one of our favourite toys and show it to the class. We had chance to explain why it was so special to us. We even had a go at making our own toy in design and technology. Some of us successfully made our own boats and spinning tops! We learnt lots of history in this topic, we had the opportunity to look at old teddy bears and compare them to the teddy bears that we have today. We learnt about how we could identify old bears by looking at their features and we used this knowledge to create our own Bear Spotter's Guide.
I'm Alive
Our current topic is called I'm Alive and is all about different things that are alive, dead or have never been alive. So far we have learnt about different environments such as the Arctic, the desert and also deep under the sea. We looked closely at these environments are found out about which animals live there and what the climate is like. We found it really interesting when we learnt about endangered animals and we did some super writing to show what we had found out. We have also done lots of art so far for this topic. We created some fantastic still life drawings where we had the opportunity to use sketching pencils to develop our drawing and shading skills. Some of us had the chance to use the ipad to create our of still life artwork. We also created collage pictures where we designed our perfect garden. We thought carefully about what we wanted to include in our garden pictures and we used features such as mazes, flower beds and tree houses.
This week we have been finding out about living things through science. We have started off by sorting animals into different groups depending on how they move. We found out how different animals are structured to help them with their specific movements.
Homework
Please click on the documents below to enlarge the homework for Spring Term 2. Remember the projects can be completed and brought into school at any time during this half term.
A huge well done to all the children that managed to complete their half term holiday project. It was linked to our current topic 'I'm Alive' and you had to design and make a model of a house that would be suitable for an extreme environment; polar region, desert, rain forest, rocky island or grassy plain. Some children also wrote some instructions/explanations of what they did and produced leaflets and fact sheets of the information they found out about the extreme environment that they had chosen. We have displayed the models in our classroom and in Key Stage 1 corridor.