Roald Dahl - Y3 & Y4
In Roald Dahl class we believe in letting our imaginations run free and using our creativity to inspire independent learning. We work together and support each other, aiming to be the best possible versions of ourselves. The adults that support us in class every day are Mrs Roberts (Class Teacher), Mrs Nixon (Teaching Assistant/Cover Supervisor) during the morning and Mrs Best (Teaching Assistant) during the afternoon. Mrs Reynolds (Teaching Assistant) also joins us for Maths. Sometimes other adults pop in to help us out and we welcome their support in our learning journey. As Roald Dahl wrote, "Somewhere inside all of us is the power to change the world."

News
-Year 3 swimming every Tuesday
-Please remember your PE kit every Monday
Maths
During the Summer term we will be revisiting all of the curriculum areas to recap on prior learning and deepen our knowledge, skills and understanding.
Week 1- This week we have been looking at geometry. Year 3 have revisited coordinates and perimeter and spent some time on MyMaths and TT Rockstars. Year 4 have been looking at translation and how to describe position and direction as well as completing the coordinates for various polygons. They have really enjoyed it with many of the children saying it was the highlight of their week!
Week 2 - This week we have looked at decimals and multiplying and dividing by 10 and 100. We used counters and a place value grid to help us.
Week 3 - This week we continued some work on decimals and also worked on our short multiplication using column method. Towards the end of the week we started to look at money; finding different ways to make the same amount and finding different ways to give change. Some of us have been working on extending our thinking by trying some mastery questions.
Week 4- This week we have been continuing to work with money. We have been working out change, converting from pounds to pence and solving word problems.
Week 5 - We have been consolidating our knowledge of how to solve word problems using the RUCSAC method. A key focus this week has been on maths vocabulary and how to spot which operation to use.
Week 6 - This week we have been revisiting time by looking at analogue and digital clocks and solving problems involving duration.
Week 7 - We have been enjoying solving time problems and exploring different types of analogue and digital clocks. We had great fun with some outdoor maths, creating Roman numeral clocks.
Week 8 - This week we have been looking at fractions. We started with fractions of sets of objects and moved onto looking at equivalent fractions. We've used a range of apparatus including peg boards and number rods to help us to create models and diagrams with which to explain. We even got to work with skittles, yum! Have a look at some of the pictures below.
Weeks 9 and 10 - During these two weeks, Year 3 have continued to look at fractions whilst Year 4 have been ordering and comparing decimals with 1DP and 2DP.
Week 11 - We have been problem solving using the RUCSAC method as well as solving problems involving scaling recipes up and down.
Week 12 - This week we have been looking at measure and using different equipment to explore capacity, mass and length.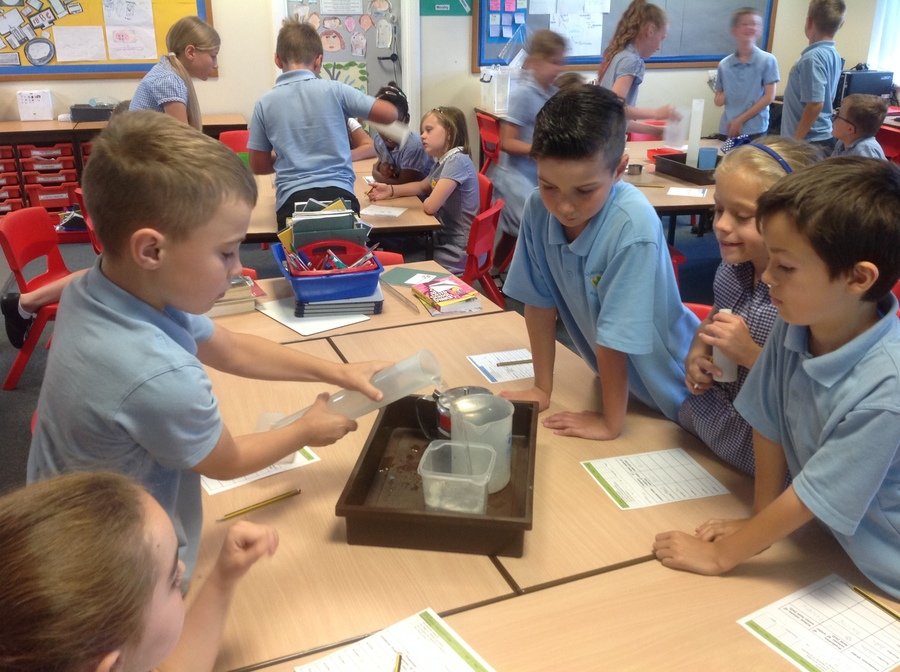 English
In English we have been exploring Journey by Aaron Becker and will be spending a couple of weeks exploring the themes and images.
Week 1- The children have been learning the skills to create a successful book trailer; creating their own success criteria and working in groups to produce book trailers. They really do capture the imagination. Here's an example below.
Week 2 - This week we have planned and written an adventure story based on Journey. Ask us where our characters have travelled to.
Week 3 - We finished writing our adventure stories, edited them and wrote them up in our Final Draft books. We have now started our next piece of writing linked to Journey where we will be researching and writing a non-chronological report on a country of our choice.
Week 4 - We have been continuing with our non-chronological report about a country. We have been focussing on writing an introduction and looking at what the key features would be.
Week 5 - Our work on non-fiction writing continued this week as we concluded our non-chronological reports. We focussed on using a range of sentence starters and organising our work into paragraphs.
Week 6 - This week we reminded ourselves of the features of a diary and wrote a couple of entries in the role of different characters from Journey. Watch some of the children presenting their knowledge of diary features below.
Week 7 - The children created a missing page from the book then wrote a descriptive text about it. We had some incredible worlds and fantastic use of vocabulary.
Week 8 - This half term we will be focussing on myths and legends. We have started by exploring the story of Pandora's box and tempted the children's curiosity with a box they are not allowed to open. I wonder what could be inside...
Weeks 9-10 - During these two weeks we have been discussing the reasons for and against opening the box so that we can plan and write a balanced argument. We also created some art work to show what we thought might have come out of the box.
Week 11 - We researched and created our own mythical beasts and began to think about how we would describe them.
Week 12 - We wrote a character description of our mythical creature and created top trumps cards.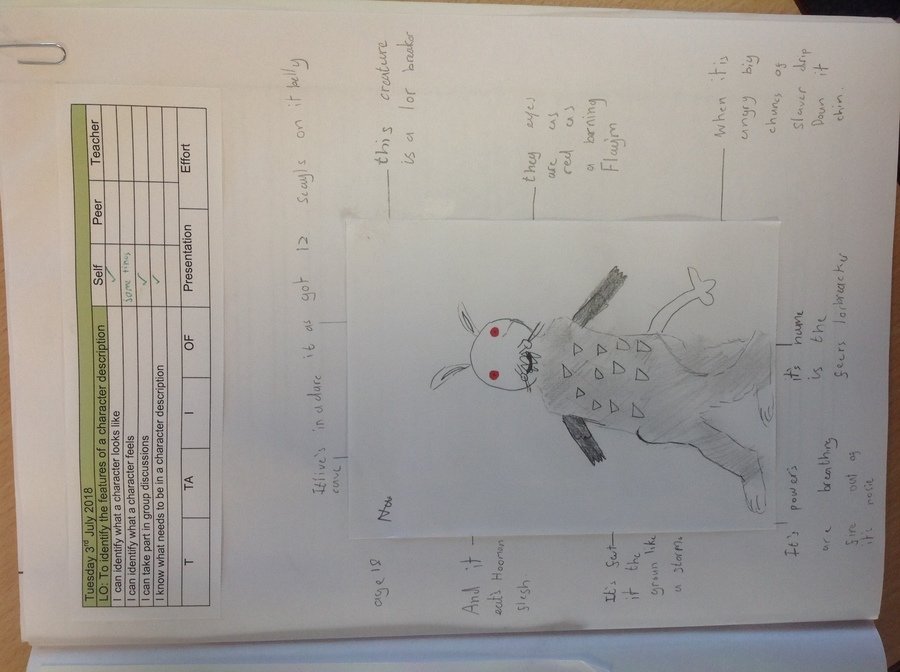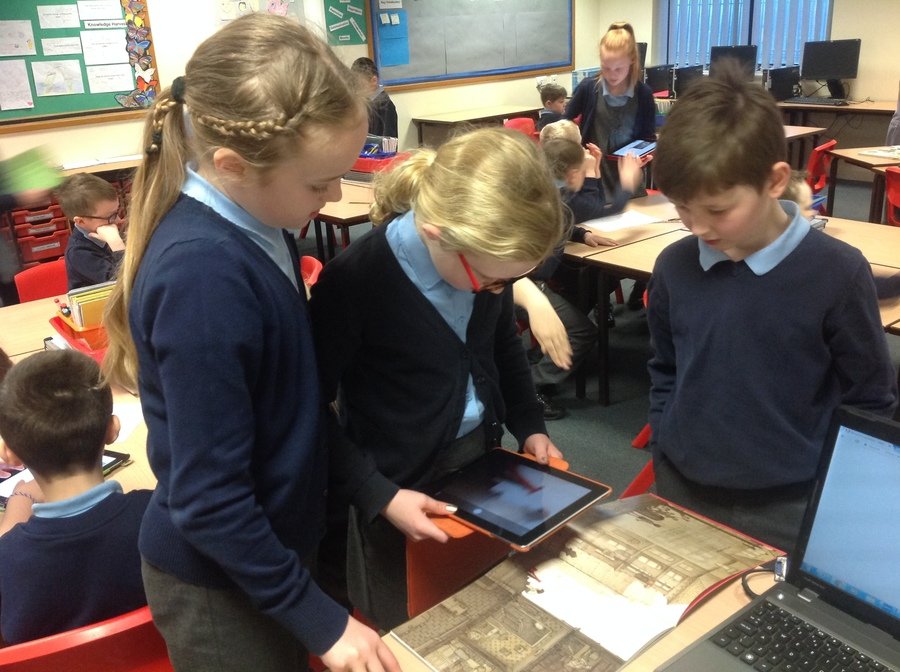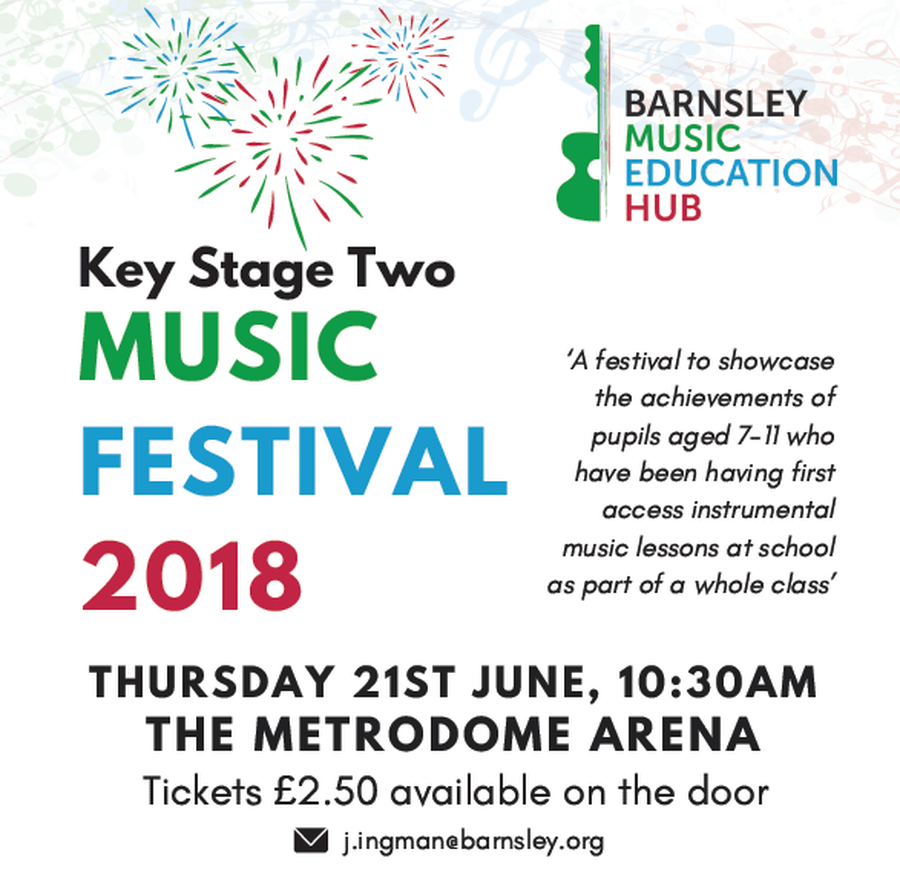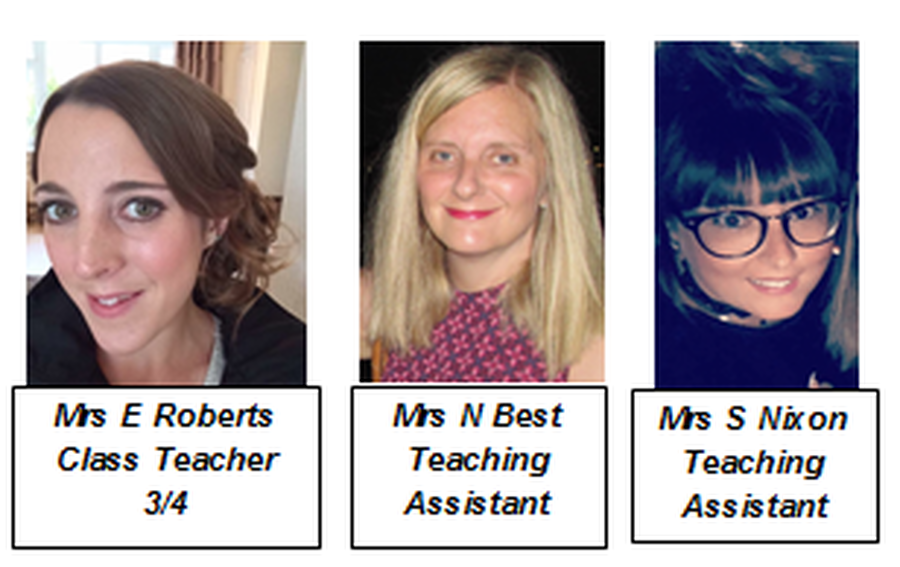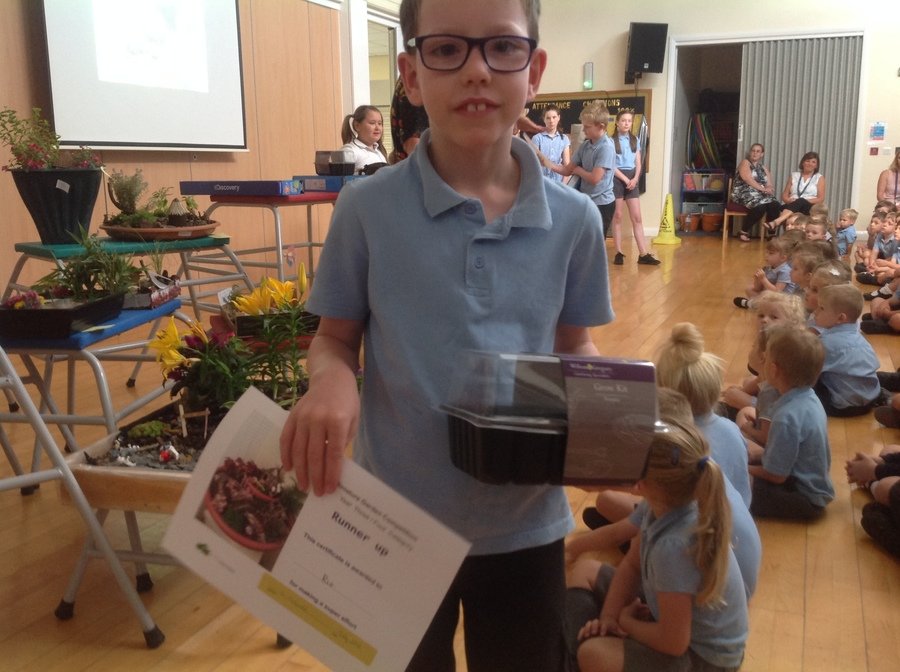 Class Assembly
Our class assembly was all about the wonderful world of Roald Dahl. The children did a fantastic job in a very short space of time to share their ideas, learn their lines and practise a song. They performed to their adults and KS2 and were really pleased with their efforts.
Reward Time
wb 23/04/18 - This week we choose different art activities. Many of the children decided to make fortune tellers out of paper.
wb 16/04/18 - This week for reward time we spent some time outside in the sun on the climbing frame and the field.
wb 7/5/18 - This week we joined Terry Deary class and played outside with some of the equipment. We had a great time in the sun!
wb 25/06/18 - This week the children designed and decorated flower pots and chose a plant to take home and care for.
Each class has a reward jar. Throughout each day, pupils can earn rewards (cubes) to add to their class' jar. When the jar is full, we have 20 minutes of class reward time which is decided by the class from a range of choices. Past reward times include making mouth-watering sweets from play-doh; ipad time; art and crafts; outside play time with Terry Deary class and a DVD amongst many other things.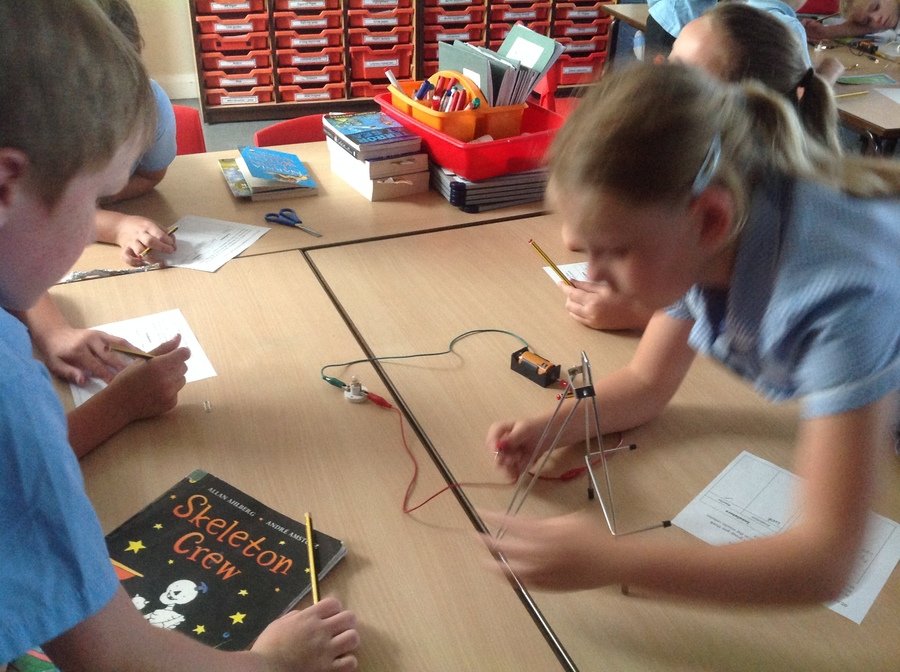 Bright Sparks
Our topic this half term is called Bright Sparks and it's all about electricity. Have a look at some of our homework projects below!
During lessons we have been learning how to stay safe with electricity and explored how to make an electrical circuit including a lightbulb and a buzzer.
We created inventions to help animals using electricity and presented them in a 'Dragon's Den' style.