Unicorn Class - Y1
Welcome to the Unicorn class page; please check back regularly for updates of our learning and achievements.
Our class consists of 30 year one children; Mrs Bray and Miss Heckler teach us to be kind, considerate and work together as a team; we aim for a happy and fun class room to enable us to broaden our minds, become independent and reach our potentials.
Reminders
Important information will be updated weekly; please check for regular reminders.
School disco Wednesday 24th October. Tickets are now available from the school office.
Inset day Friday 26th October.
Homework
Homework and Reading books will be sent out every Friday; please complete and return to school every Wednesday please.
Please read to with your child 3 times per week as a minimum.
Thank you.
Transition Week
This week we have been working with the theme 'This is me'.
The children have been working very hard explaining to their new teacher all about themselves.
The children have drawn self portraits and written about their favourite things; we used the book 'Dogger' to support this.
The children have also been discussing their feelings and have written about what makes them happy and sad. We also spoke about the outside of our bodies and labelled our body parts. The children especially enjoyed drawing around their friend to help with the labelling!
PE
PE will take place every Tuesday and Wednesday. Please ensure you have your PE kits on both of these days.
Our Key Text this half term is 'Room on the Broom' by Julia Donaldson...
Maths
Week 7
Shapes
We have been looking at 2d shapes this week and looking at the properties of the shapes by looking at the number of sides the shapes have. We also looked at shapes in our environment.
Week 6
During week 6 we have been learning about subtraction. We used numicon again to help us with the calculations. We also worked with a partner and numicon spinners to use random numbers within 10 to create our own subtraction calculations.
Week 5
This week we have continued to concentrate on addition and further practice using number bonds within 10. We also practiced our skills further by applying this knowledge to add single figures together to find their totals.
We have used numicon and unifix cubes this week.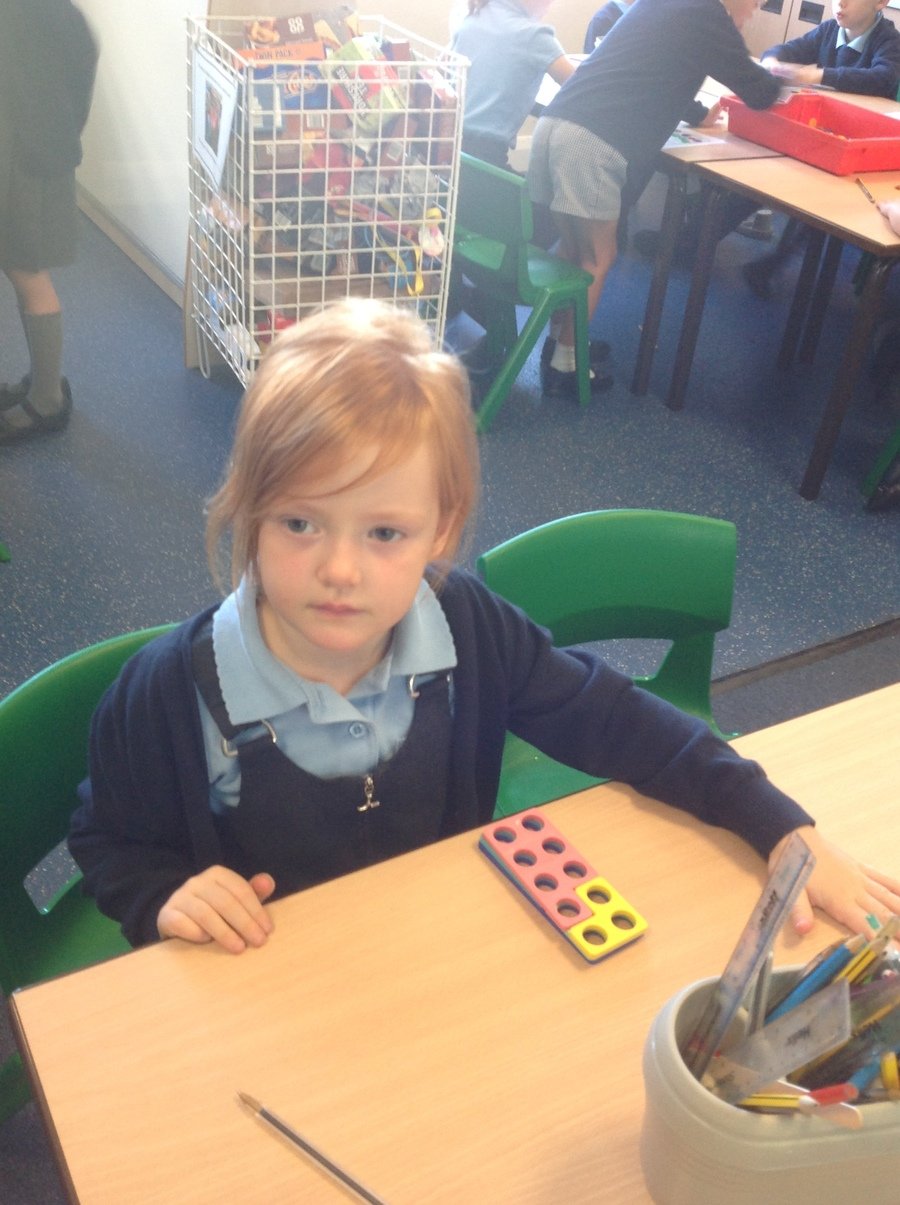 Week 4
This week we have been introducing addition into our maths work and looking at number bonds. We have used a range of equipment to support our learning this week.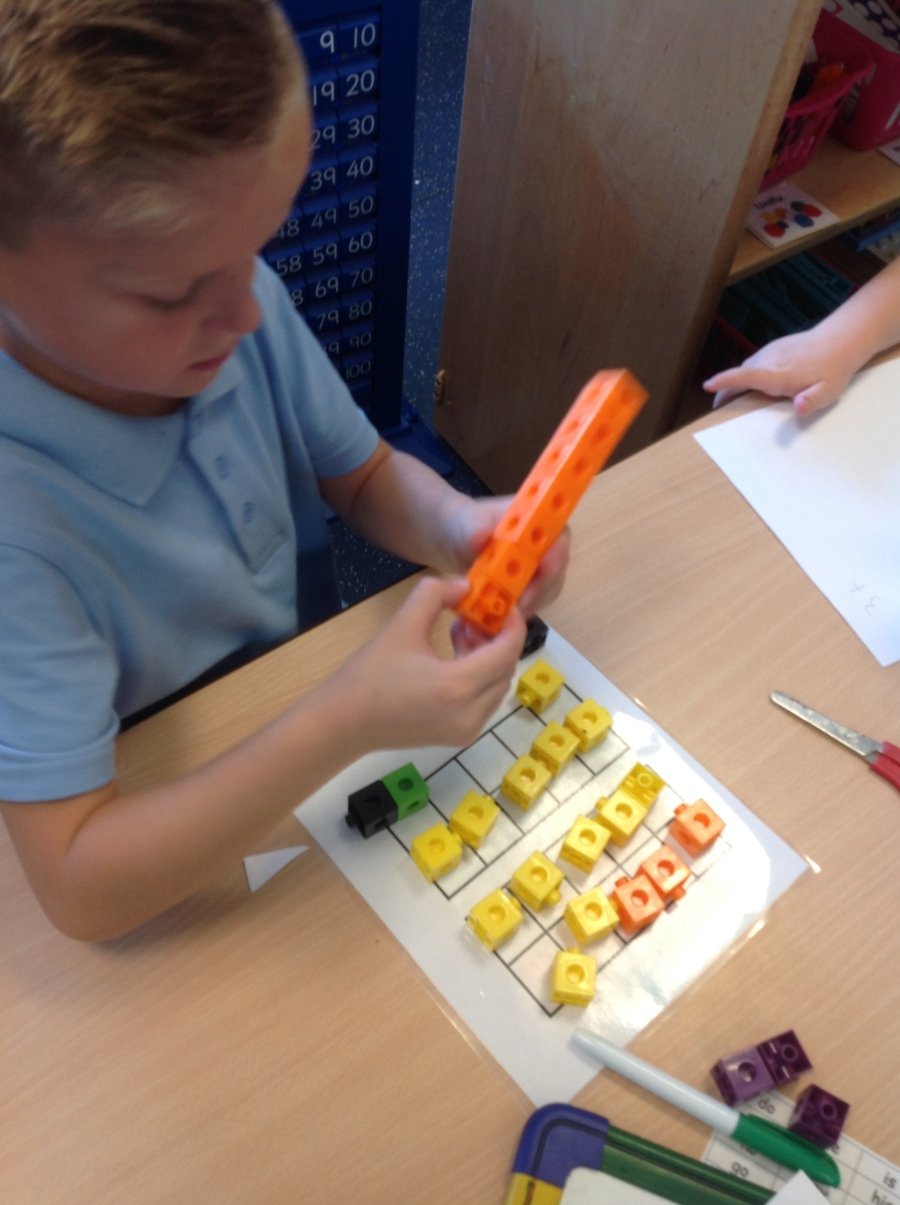 Week 3
We have continued our focus of Place Value. This week we have explored making one less and one more than any number up to 30. We have used our number lines to help us and used a variety of equipment.
Week 2
Our focus this week is Place Value; we have been learning about different ways in which we can represent numbers by using marks, pictures and equipment.
Week 1
We have been introduced to our maths focus for the next three weeks which is; Place Value. We have been practising counting within a 100 square, starting at any number. We have also counted back and our work enabled us to fill in the missing numbers on a number line.
Literacy
We follow the Read Write Inc programme and have been learning new sounds everyday that we use to help read our book. A new book is introduced every week and is sent home on a Friday to allow further reading practice.
Look at our amazing projects from the Readathon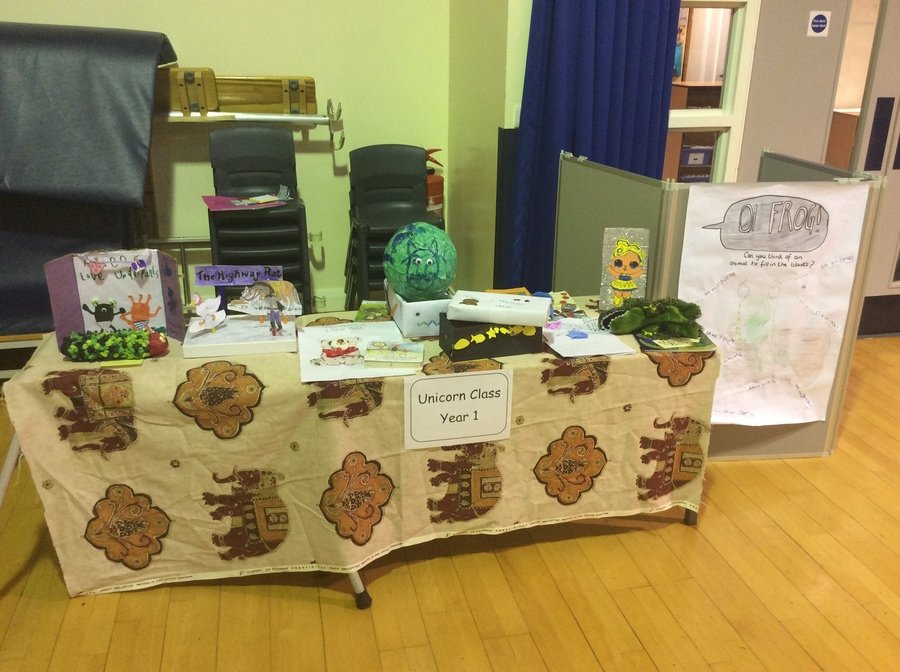 Week 6
This week we became Explorers in the Rainforest and looked at equipment we would need to take on an expedition. We also made binoculars using paper cups and tissue paper. We then used the binoculars as we watched an expedition to the Amazon Rainforest and we pretended we were there.
Week 5
The focus for this week has been all about animals. We have found out what animals are carnivores, herbivores and omnivores. We then used this knowledge to form symbol food chains. We have worked in small groups and enjoyed working together as a team.
Week 4
This week has been very exciting for all of us; we have learnt about different insects in the rainforest and we have had some visitors in school. On Tuesday we had a visit from Zoo lab and were introduced to animals and insects we might see in the wild. We especially liked Gary the Giant Land Snail.
Week 3
We have revisited our world maps and discussed what we could remember about the seven continents. We did very well. We then looked at different animals around the world and added them to our maps.
Week 2
This week we have continued our Geography theme and have put together a booklet about the seven continents. We also focussed on Africa during an Art lesson and created a watercolour Sahara Desert scene.
Week 1
Our topic for this half term is The Bare Necessities; we will be learning about our World and the animals and creatures that live in it. We will also focus on Rainforests.
This week we have looked at our world and located the seven continents and five oceans on our own maps.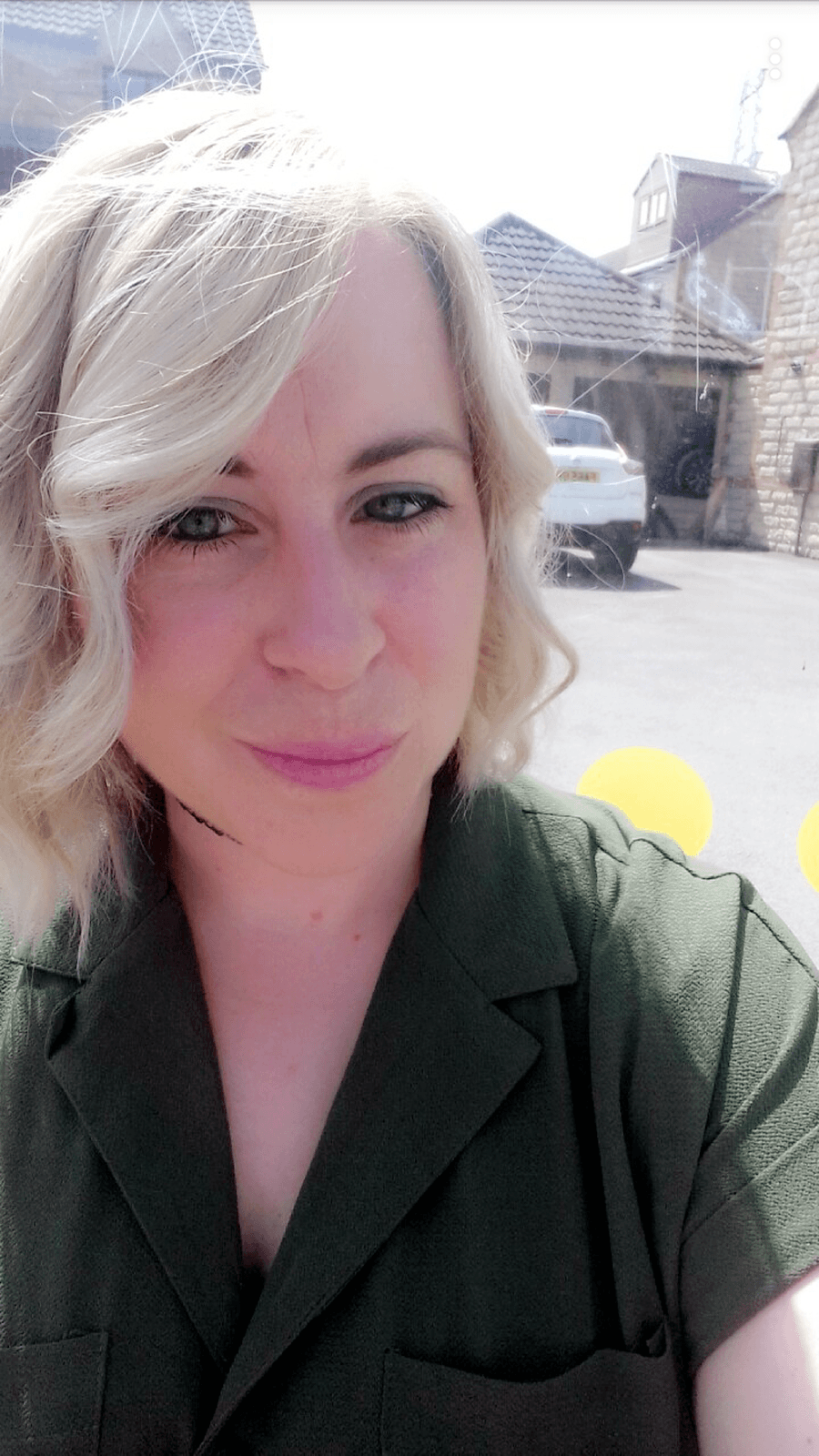 Our Class Charter
The children formulated and agreed a set of rules to ensure our classroom is a nice place to be;
We always use our quiet voices

We walk when we are inside school

We are kind to everyone

We use kind hands

We sit smartly

We use our listening ears

We use our manners

We use our silent hand when the teacher asks

We choose it, use it, put it away