WereWolf Class - Y3 & Y4

Welcome to Werewolf class! Our class consists of 32 pupils; 21 year three pupils and 11 year five pupils. In our class Mr Simmons helps us flourish each day learning new and exciting things. Mrs Nixon and Mrs Sharp also do an amazing job supporting learning throughout each day. We work together and cooperate with learning partners and group every day, as we are always trying to learn from each other. We thrive on trying our best at all times and not being afraid to ask questions. During the transition week, we chose a motto for our class: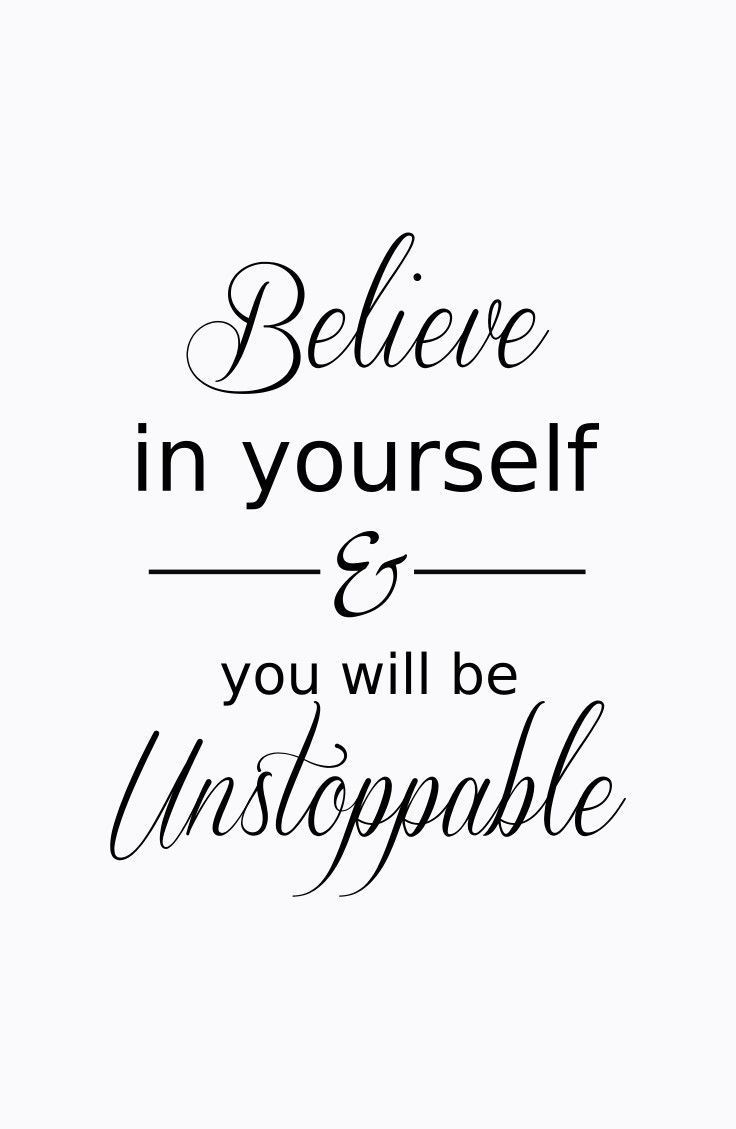 Together, we created some class rules that will be our charter throughout the year. they are as follows;
Never give up

Respect each other

NO BULLYING!

No talking when others are

No lying

Always try our best

Keep the classroom tidy

Help each other

Use your manners

Be sensible

Be thoughtful
As we are a class that loves reading, it is encourage that children bring in their own books in to school from home to read, and to share with the class at the end of the day.
Keep checking this page to find out what wonderful things Werewolf class get up to!
Reminders
PE - Our PE is on Monday and Friday. Please make sure that your child has a suitable PE kit to use. They will need both an indoor and outdoor kit.
Reading - All children will now have a reading book from the library. They can login to the website below to take the vocabulary and comprehension quiz on their chosen book.
http://mybookblog.org/plogin/mapplewell-primary-s/
The children will have their login details in their reading records.
CHOCOLATE TASTING DAY - A letter has gone home to tell you about the chocolate education day we are having as part of our topic of chocolate. On Thursday the 6th of December we have a team of chocolate experts coming in to deliver a brilliant day learning about all things chocolate! Please can you return the form with the correct money to school ASAP :)
Look at our amazing projects for the Readathon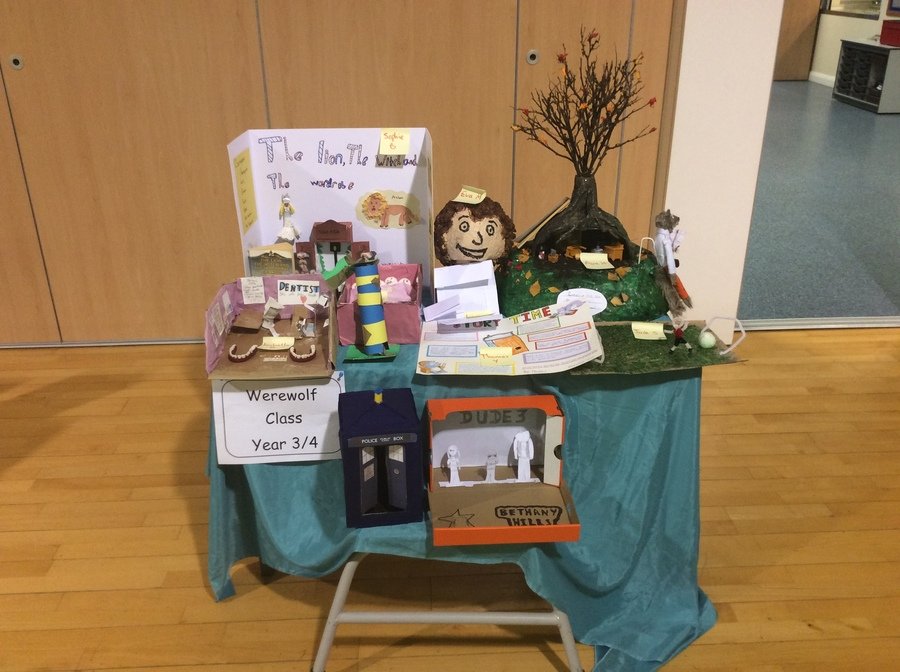 Maths
WC 12th November
We have carried on our work around shape and progressed on to looking at the different angles. We first of all identified right angles and discovered they were 90 degrees. We compared angles to right angles and checked if they were bigger or smaller. We named the smaller angels acute angles and bigger angles obtuse angles.
We had a very fun activity outside working in partners. One person was the leader who had to lead the puppet around the playground using only mathematical terms such as; turn 90 degrees clockwise, turn 90 degrees anti-clockwise, walk forwards, turn around 180 degrees.
WC 5th November
Our focus for the week has been shapes. We have looked at 2D and 3D shapes and the properties of each shape. Ask your children the difference between a 2D and 3D shape and they should be able to tell you!
We also looked at the nets of a shape and predicted what shape the net would make. We made the nets into the shapes and saw if our prediction was right or not.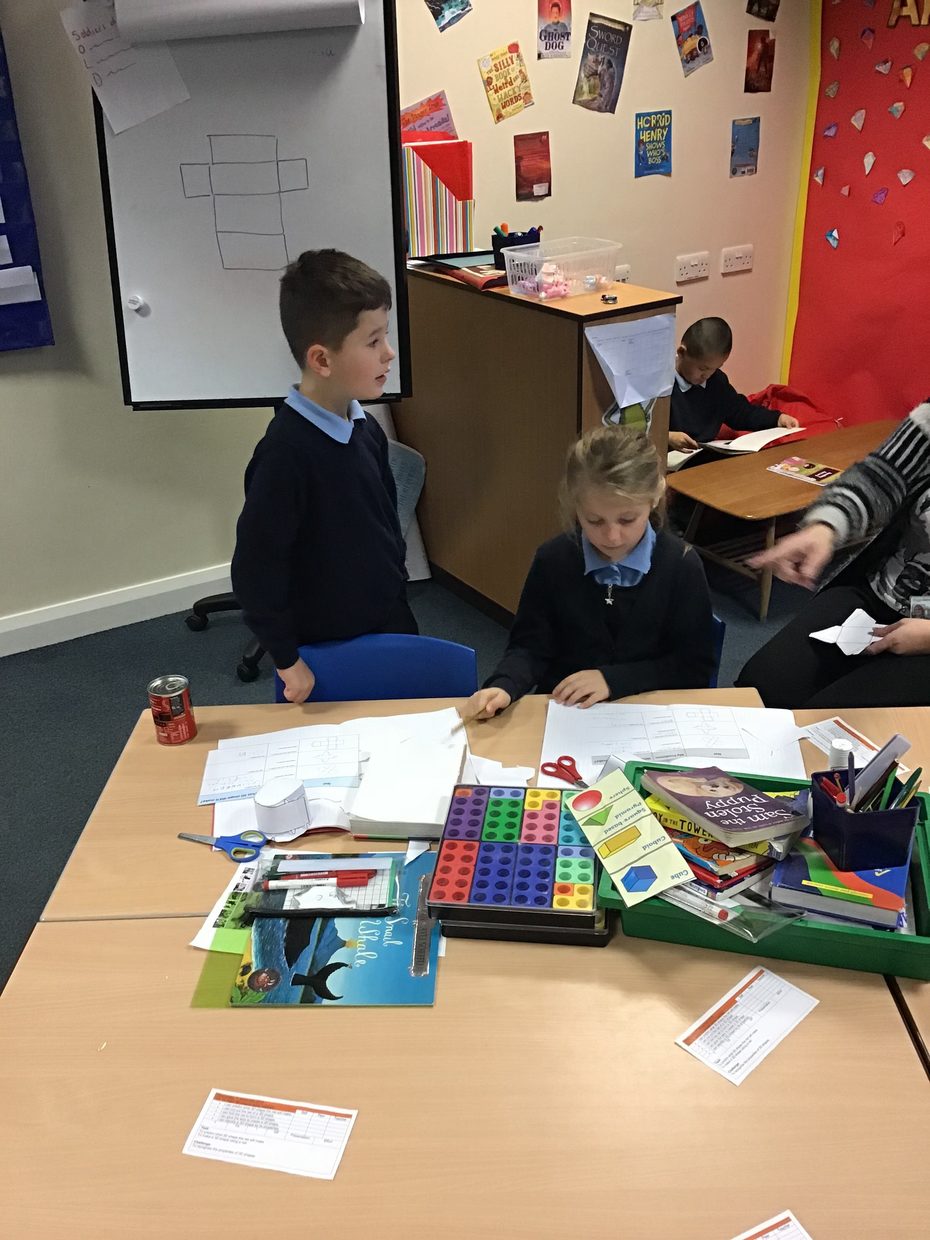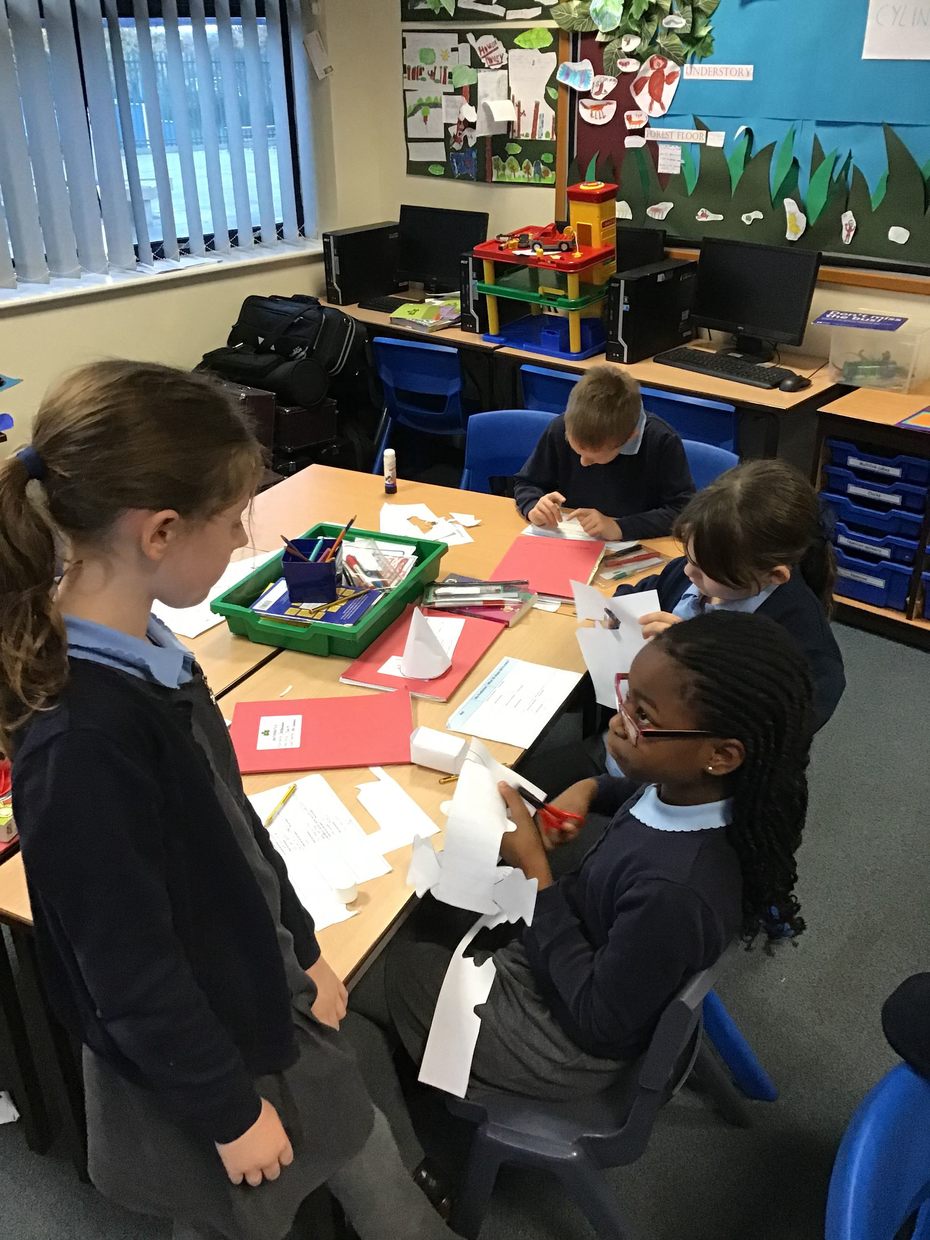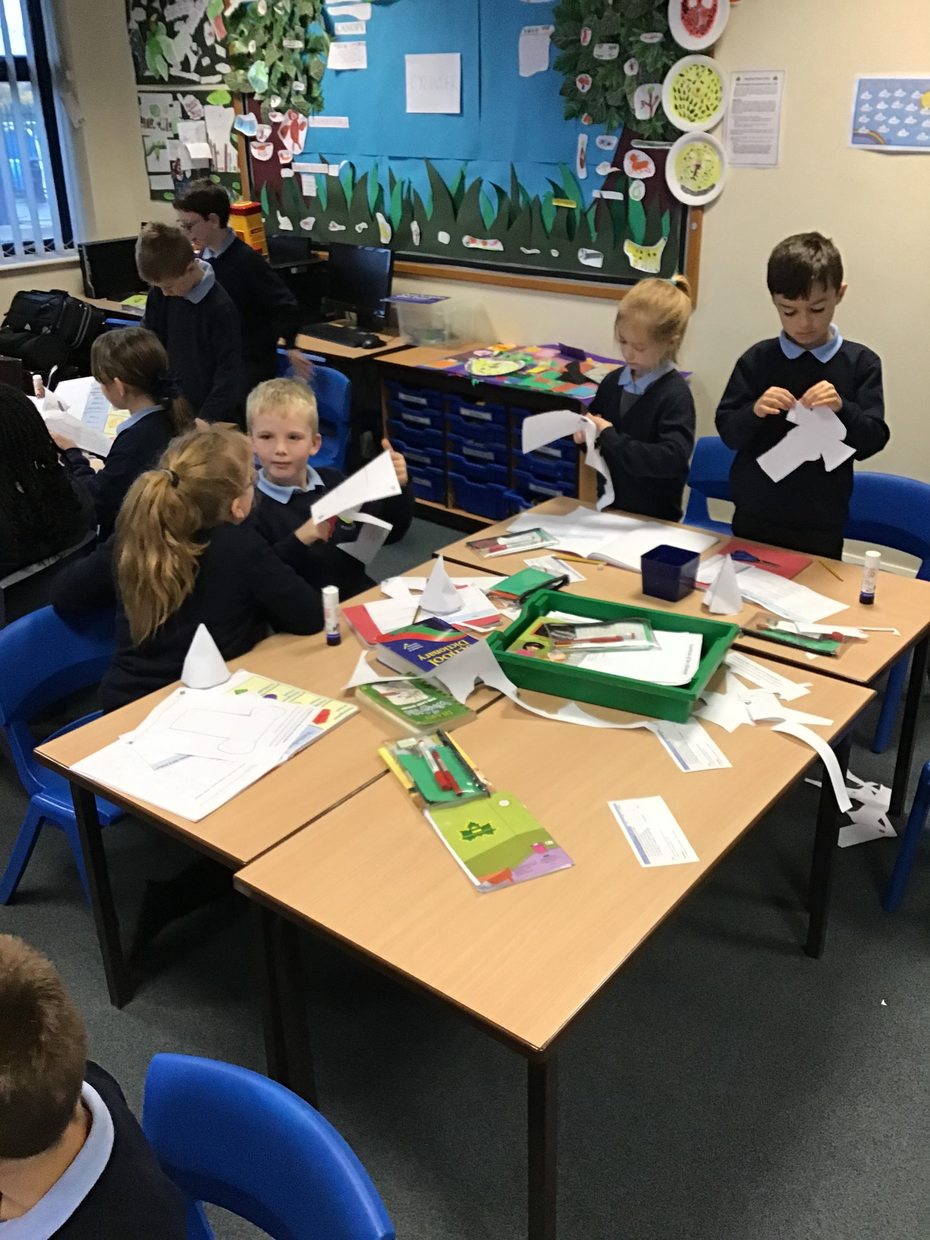 WC 24th September
We have been looking at different representations of numbers including the numeral, word and visual forms. We loved playing the 4 corners game working out the answer to the question and standing in the corner where the answer was. We looked at roman numerals and converted the roman numerals to numbers, and vide versa turning numbers into roman numerals.
WC 3rd September
We have been looking at place value and the value of digits within a number. The pupils have worked extremely hard at learning the value of numbers (which are the biggest and which are the smallest), placing numbers in ascending and descending order, more than and less than signs and knowing the place value of numbers up to 5 digits!
Literacy
WC 12th November
We carried on our work with Mr Wonka being kin enough to stay around and teach us. We carried on dissecting the Augustus Gloop scene, and moved on to dissecting the Veruca Salt scene to pinch ideas from to create our own story. Mr Edwards kindly shared with us his own Charlie and the Chocolate Factory piece of writing where he went on an adventure himself. We looked at the key features of the text and underlined them in different colours.
A big well done Werewolves keep it up!
WC 5th November
We have had an AMAZING week in literacy! We had a visit from Willy Wonka himself (Mr Simmons :D) to introduce our theme of Charlie and the Chocolate Factory. We have deconstructed the text and really thought about the characters in the Augustus Gloop scene and used inference to look at their traits and feelings.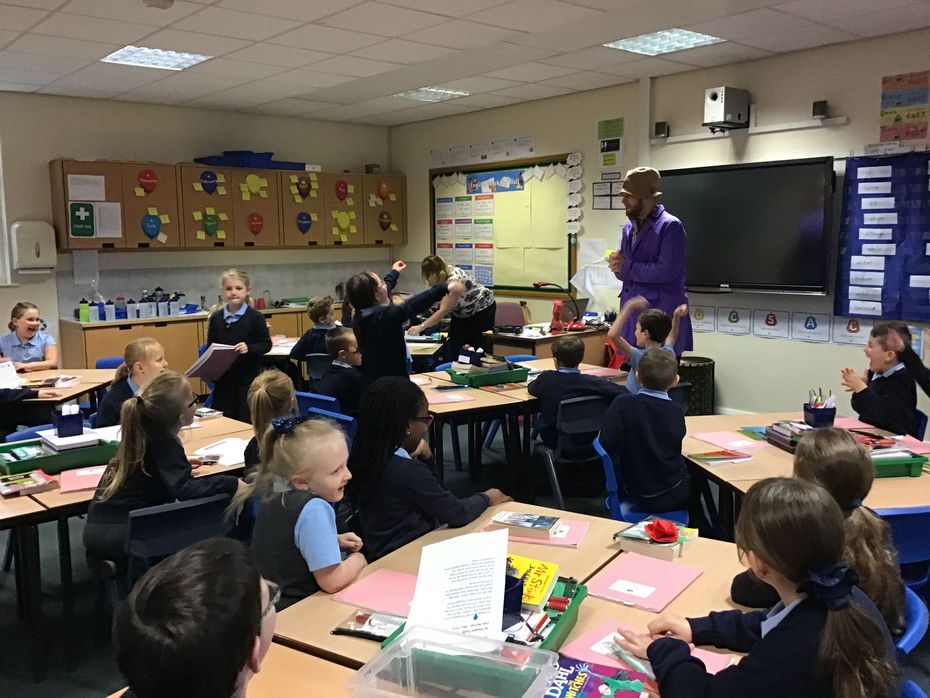 WC 24th September
We have continued looking at 'The Lighthouse' story and thought about the emotions of the lighthouse keeper when he disturbed when completing his week. Mr Simmons produced an Oscar winning performance when pretending to be the lighthouse keeper, displaying how the lighthouse keeper felt when hearing the noisy villages. We then created letters trying to persuade the mayor to quieten the noisy villagers down.
WC 3rd September
We have been looking at 'The Lighthouse' story which hooked the pupils straight in. We stopped the video during the dilemma where the lighthouse keepers' light broke with a ship incoming. The children had to predict and write the ending to their story using their creative minds to create whatever ending they wanted. Pupils were encouraged to use adjectives and expanded noun phrases (ask them what they are, they should be experts!) and produced some brilliant endings.
Topic
WC 12th November
We started our brand new topic this week... Chocolate! We started by looking at the timeline of chocolate and how it has evolved over time. The children sequenced the historic events in their groups, and wrote a paragraph explaining the history of chocolate.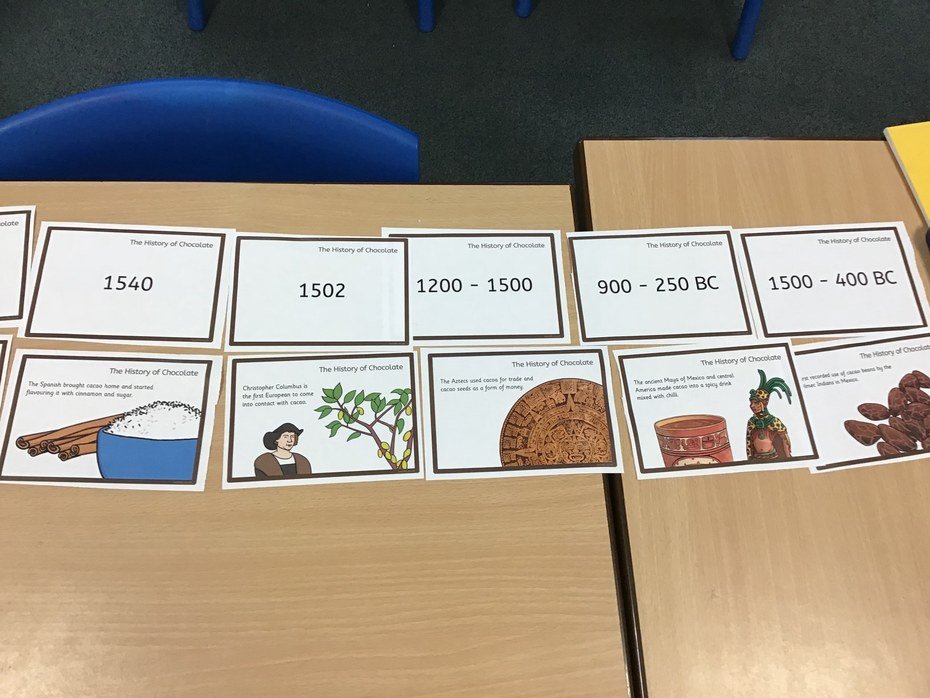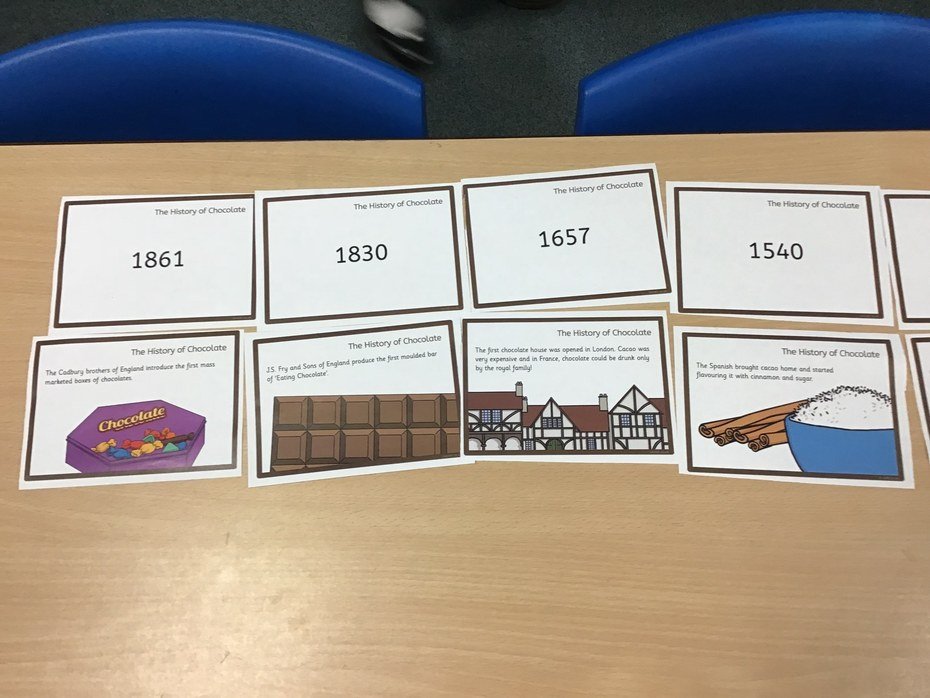 WC 5th November
For the first week back we have had a special week in topic remembering and commemorating everyone involved in the world wars. We looked at different war poems, and in particularly, 'In Flanders Fields'. We created our own recruitment posters using quotes and symbols from the poem. We created war poetry in the style of acrostic and made our own poppies to put up on our display in school.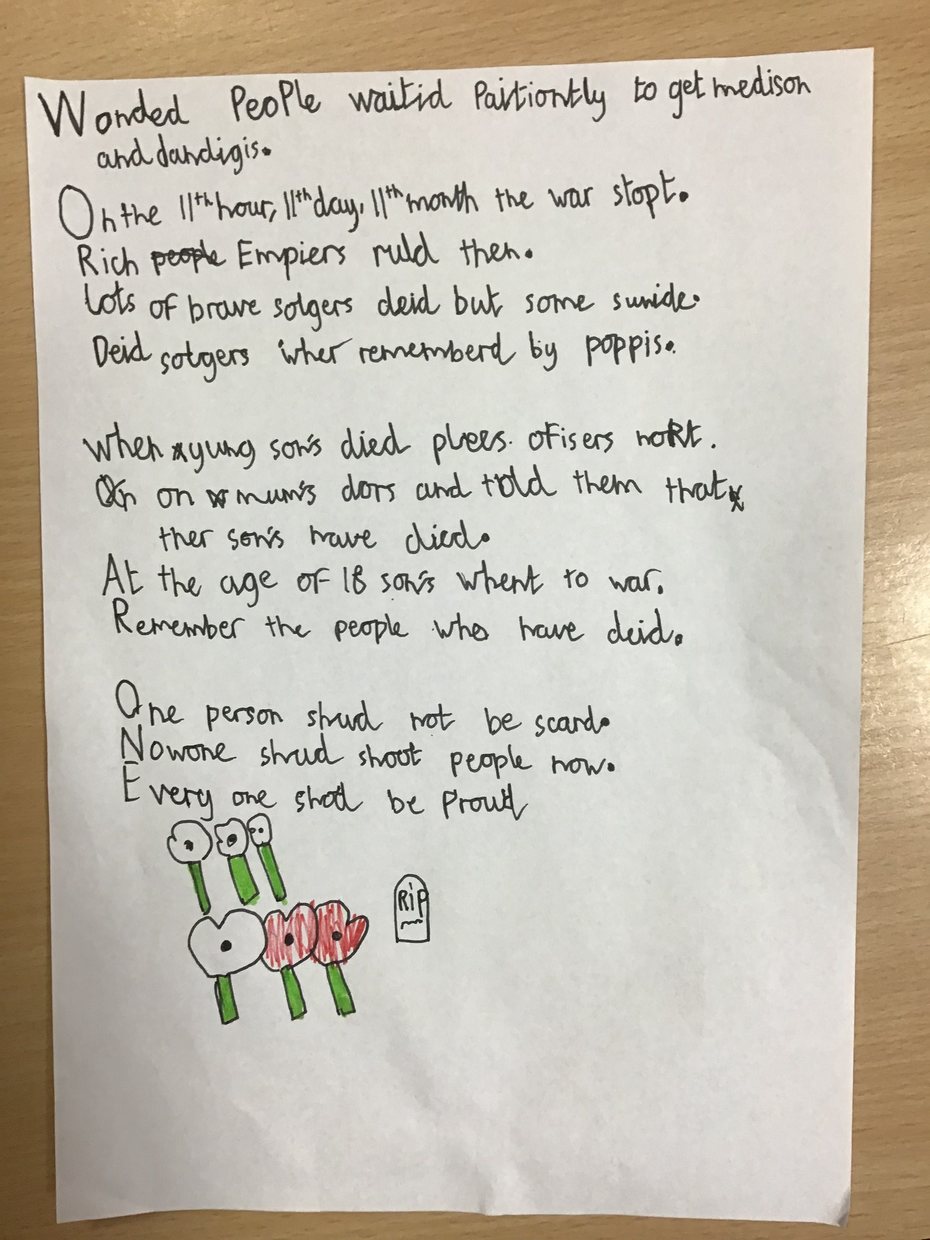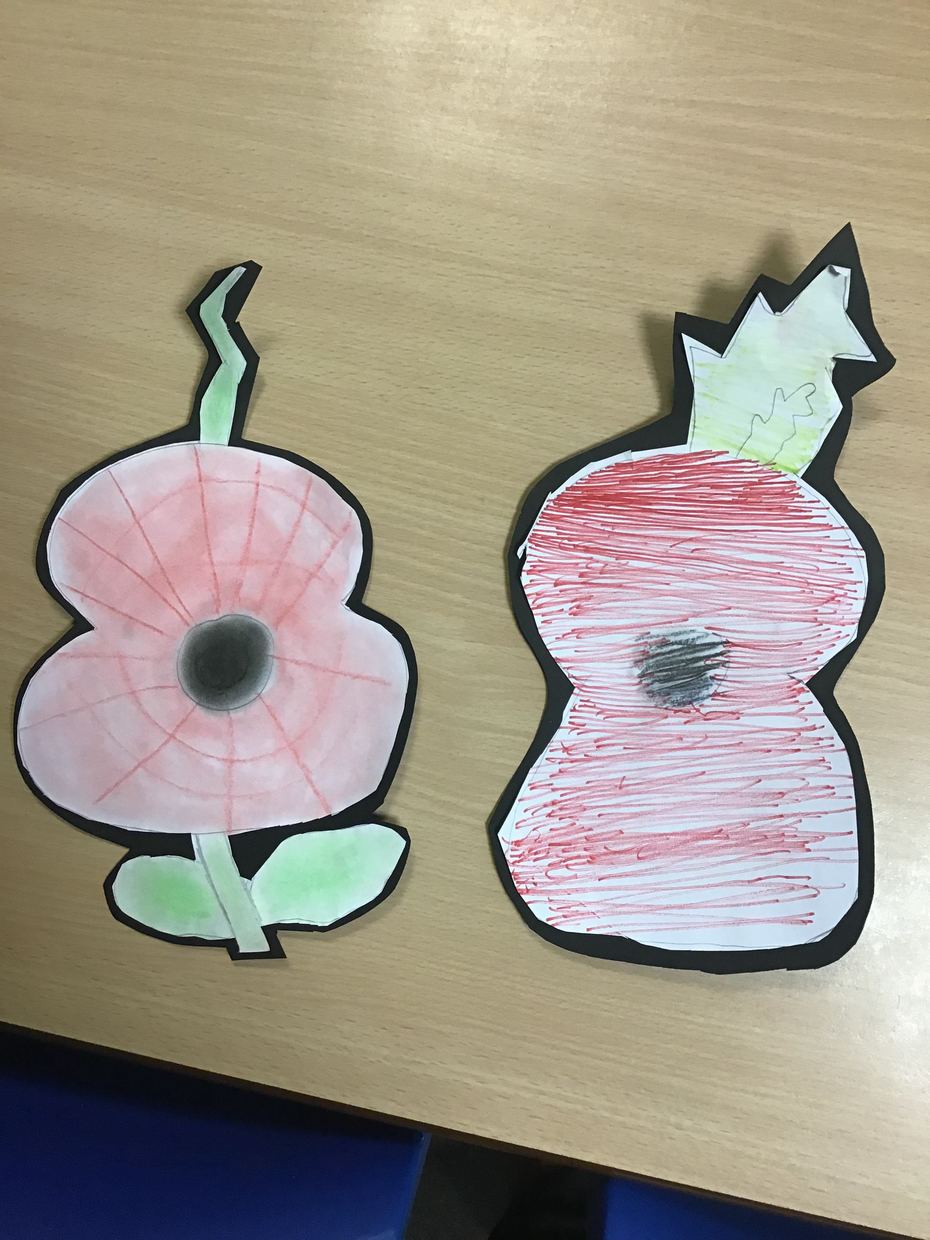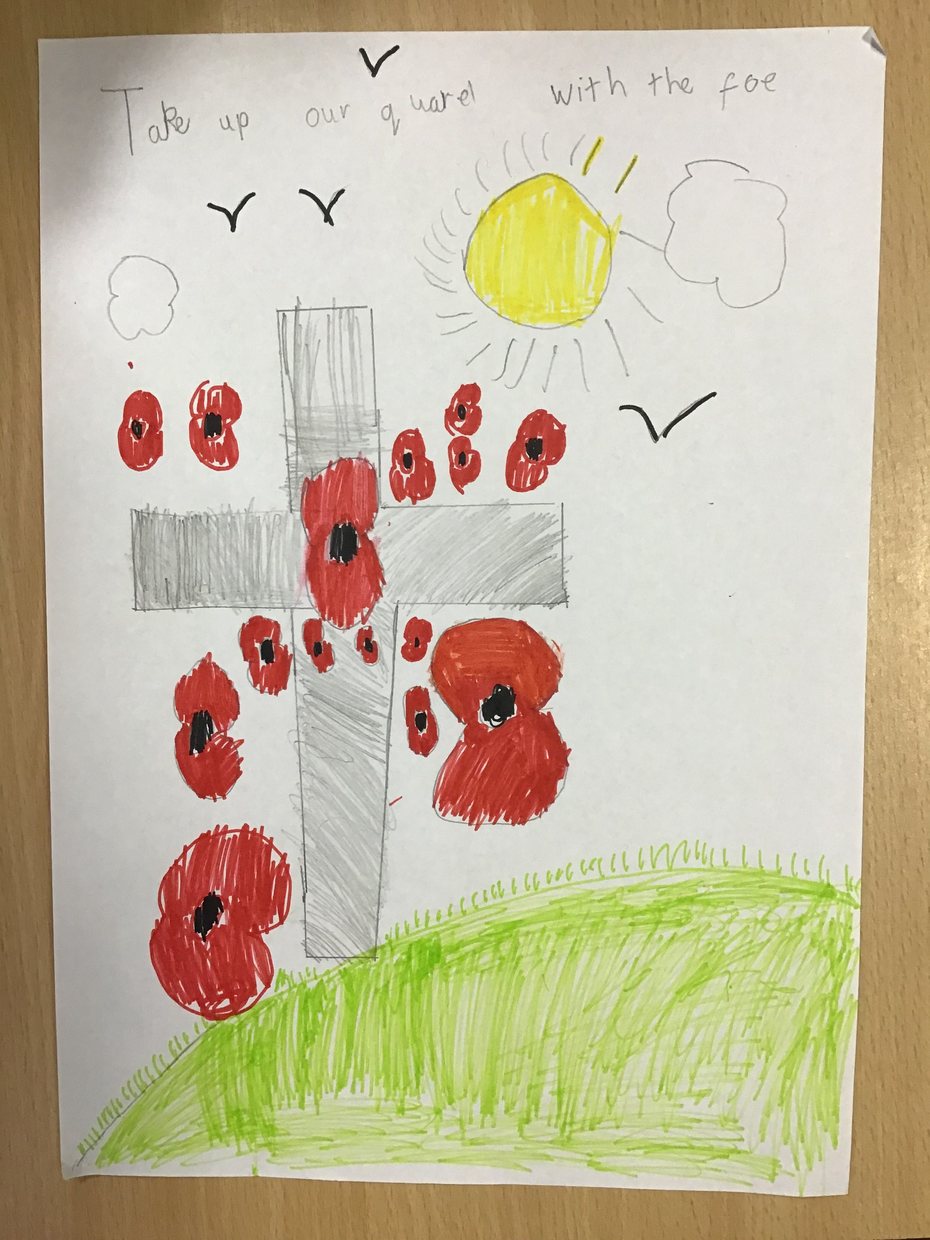 First term - Rainforest
WC 24th September
This week we have looked at the different layers of a rainforest. We discovered that there are 4 layers; emergent layer, canopy layer, understory layer, forest floor. We researched the different features of each layer and the animals that lived there. We created lots of different items that are displayed on our topic board.
WC 3rd September
After our introductory week during transition, we already had lots of knowledge about rainforests and what live there. This week we located areas of the world where there are rainforests, and discovered that they were mainly near the equator. We watched a video all about rainforests and started to make an information sheet with lots of information about information from where they are, to what lived there.