ReadiNG CLUB
Story Stones
Our story stones that we made last week have dried and they look super!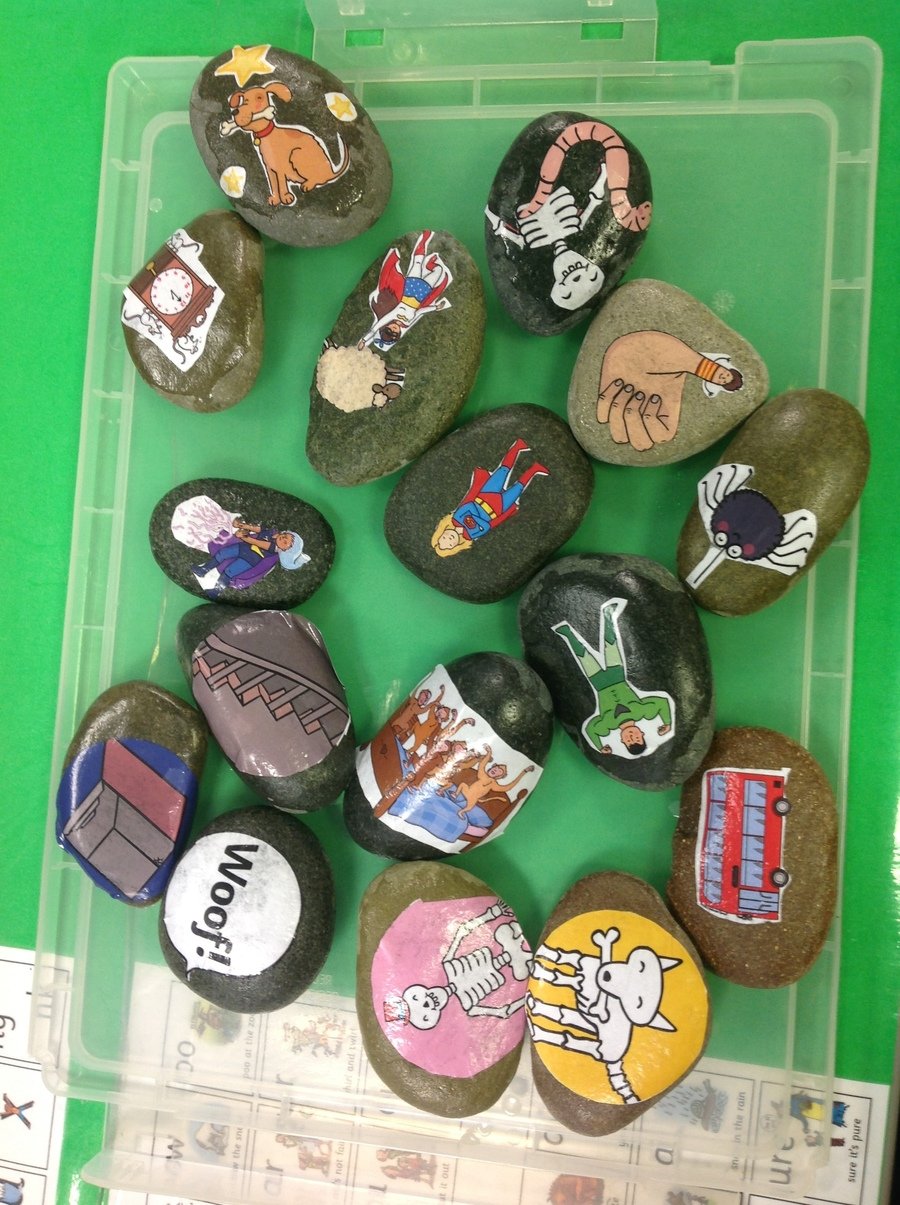 For the first part of the session the older children continued to read their book from last week whilst the younger children had stories read to them.
After reading books we used the story stones to inspire us to create our own story book. Mrs Travis and Mrs Smith were very impressed with everybody's imagination in their writing.
Well done everyone!
Week 3 Reading club
During the first part of the session the children read books of their choice in the library. The older children chose to continue independently reading the book that they started in week 1. The younger children chose to listen to stories being read to them. Our favourite this week was 'The dinosaur that pooped a planet' as it really made us all laugh.
During the second part of the session the children created story stones using characters of their choice. Some children used three or four stones to create a story sequence.
We enjoyed another successful week in reading club!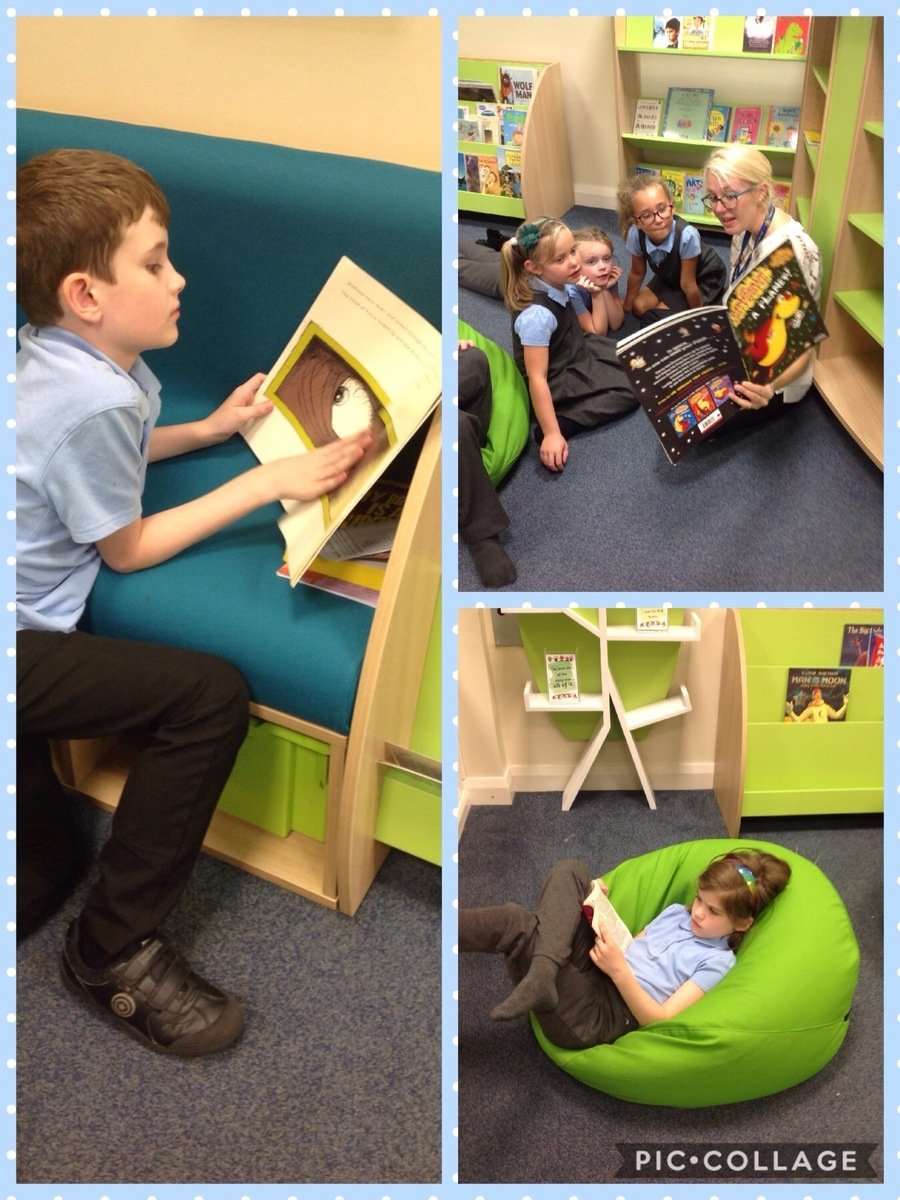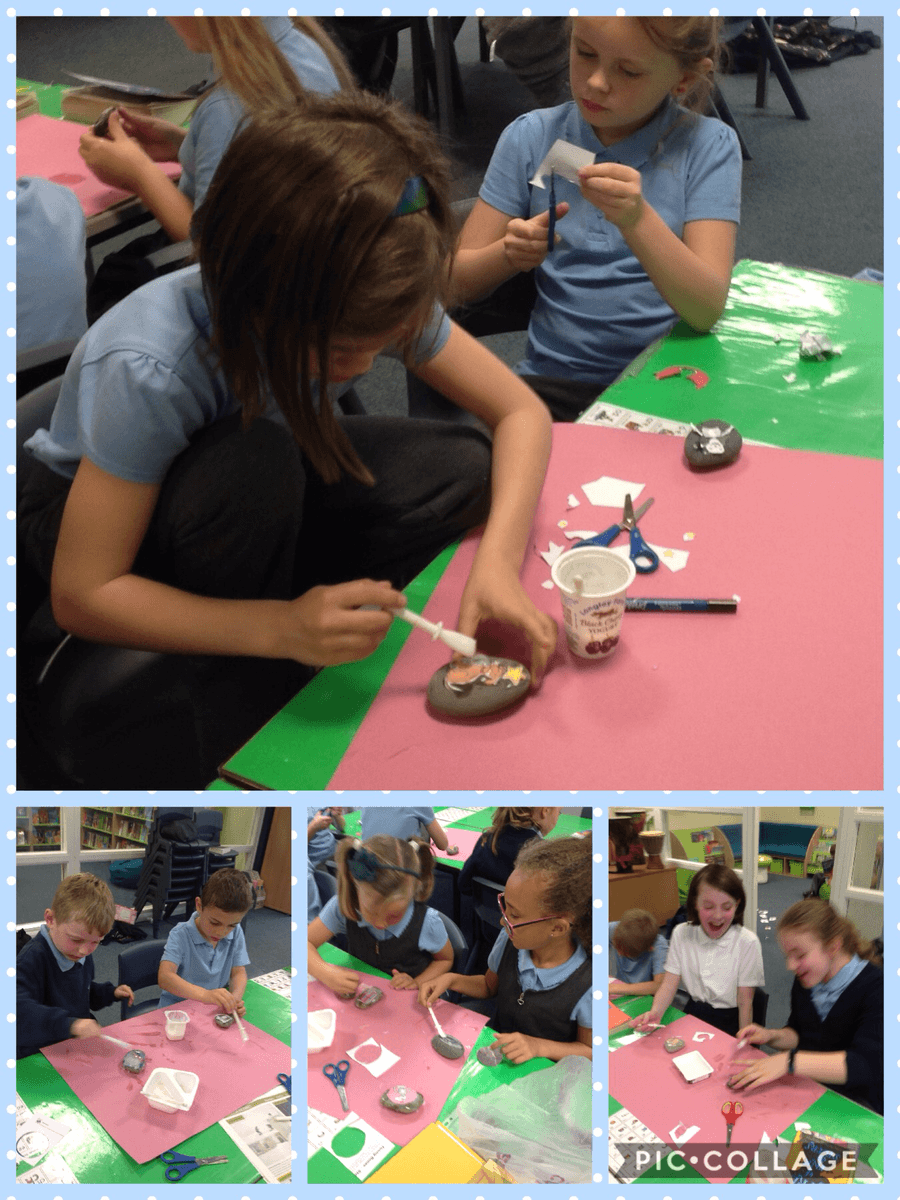 Monster bookmarks and writing book reviews
Following pupil voice from last week, this week we made monster bookmarks. First we carefully folded paper (Mrs Smith taught us all how to do this), then we decorated our monster bookmark and each one was different.
Afterwards we wrote short book reviews onto autumn leaves that will be displayed in the library for others to read.