Gallery
Christmas Crafts After School Family Workshop
The after school Christmas Crafts after school workshop run by Mrs Gillespie, PSA, is as popular as ever. You can see below families getting into the Christmas spirit.
Readathon Exhibition - 13th and 14th November 2018
Our Reading Exhibition 2018 was a huge success, we are proud of all the children who took part in the competitions, the projects and extreme reading photographs are fantastic! Thank you for all the support from our parents/carers and friends in the community, your fundraising for the event will support the school in buying more books for our library and an author visit for the pupils. As always it was wonderful to see so many parents/carers attend the exhibition, we hope you enjoyed it!
School Disco - 24 October 2018
The school disco was enjoyed by all and there were some fantastic outfits!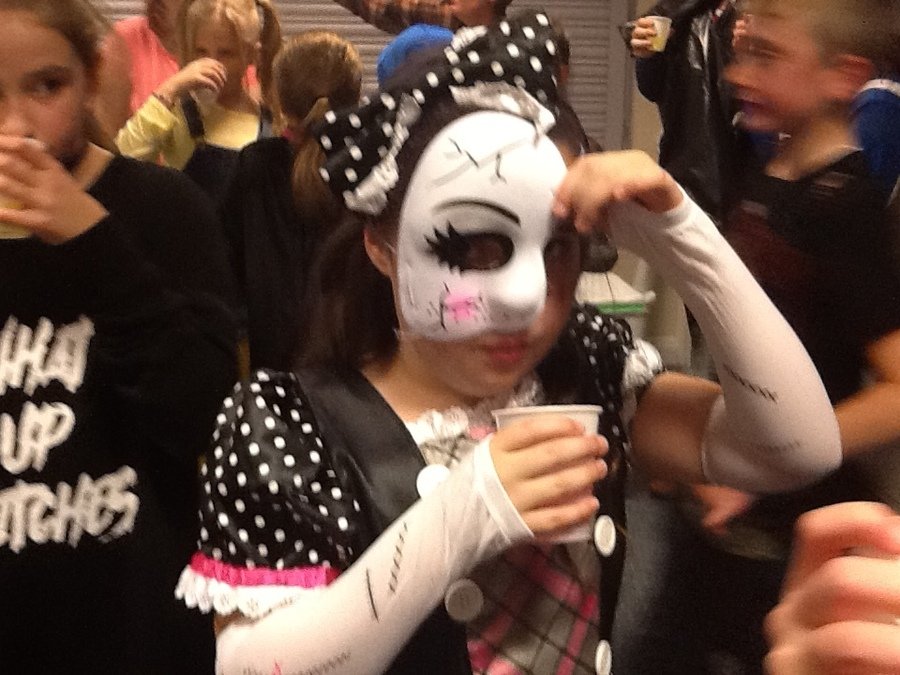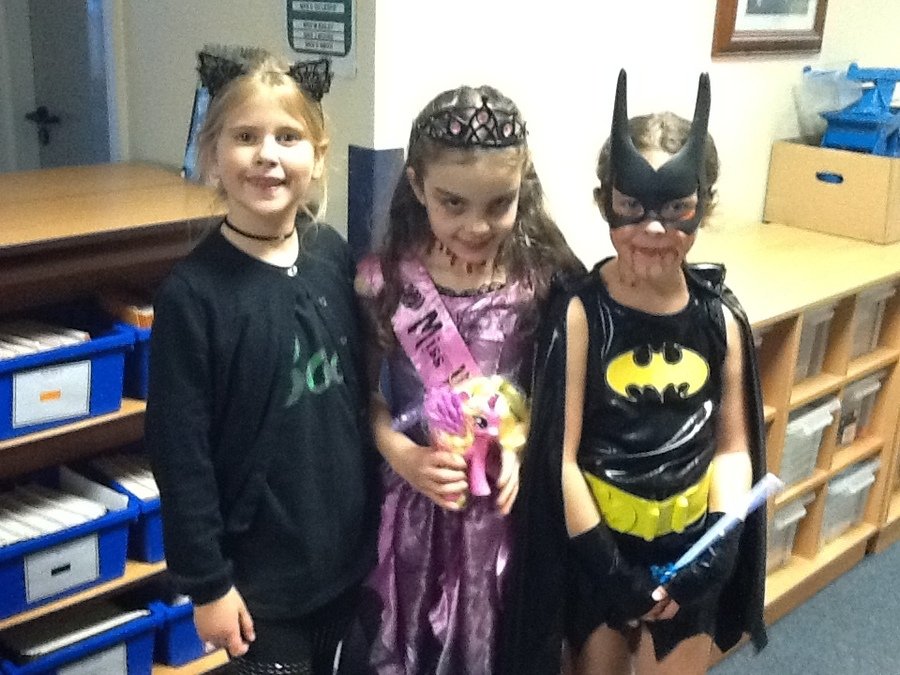 Well done!
Congratulations to one of our Year 6 pupils for being selected to play for Barnsley School Boys this season. He shall be representing the town, competing against other children his age up and down the country. Well done!
KS2 Visit to St Johns Church for Harvest
KS2 children visited the church where Father John gave them an incite of what Harvest was all about. The children talked about people less fortunate than themselves who don't have any food and how they benefit from people donating tinned food to food banks. They then had an assembly in school to talk about the meaning of Harvest.
Reception, Year 1, Year 2 and Year 3 Sports Day
On Wednesday 13th June, pupils took part in sports day events on the school field. Everyone participated in all the different events and had a lovely time competing in a friendly environment with their peers. There were a number of different events including Beanbag throw, Balance Beam, Jogging on the spot, Speed Bounce, Running Races and lots more. Take a look at the photos below to see some of the different events.
Year 3, 4, 5 and 6 Sports Day
This year, on Tuesday 12th June 2018, some of our pupils in KS2 had the opportunity to visit the English Institute of Sport in Sheffield to participate in their Sports Day. It was a super afternoon which was thoroughly enjoyed by all the pupils. They had the opportunity to participate in different track and field events. Take a look at the photos below to see some of the pupils in action!
Summer Fayre
Today, Friday 8th June, we held our annual Summer Fayre. We all had lots of fun exploring the different stalls and having fun with our parents/carers, teachers and friends. Take a look at the photos below to see some of the things that were happening.
Thank you to everyone who helped out with organising the Summer Fair and for all of those who attended and made it a great afternoon!
Into Music Taster Session
On Friday 27th April the Year 4 pupils were given a music taster session. As you can see from the photos and videos it was an interesting and fun session. Many thanks to the Barnsley Music Service for this great opportunity.
British Science Week
The whole school enjoyed exploring and discovering. Look at all the fantastic work we produced!
Spring Term - Fun in the snow
Throughout the Autumn Term 2017-18 we completed lots of kind and generous acts, including:
- Donating food at Harvest for Barnsley Foodbank
- Creating, sharing and donating Christmas gifts for those less fortunate than us through the Shoe Box Appeal
- Raising money for Barnsley Hospice
- Making generous donations when buying poppies to show our support for Remembrance Day
- Completing a Readathon Challenge to raise money for our new school library